Five Nights at Freddy's VR: Help Wanted is the most terrifying game in the series. Possibly even one of the most terrifying VR Horror games.
Before we begin, for anyone who isn't familiar with the Five Nights at Freddy's series, Five Nights at Freddy's is a game in which you play as a security guard at Chuck E Cheese-esque pizzeria, with animatronics and games. In the game, you must survive for five nights while the animatronics try to kill you by forcefully stuffing you into a spare Freddy Fazbear suit.
For those with Motion Sickness, you don't have to worry too much about this game. Most of the movement in the game is just teleportation, aside from the crawling in the Funtime Foxy Dark Rooms minigame. If moving around in VR games makes you feel disoriented, you may want to avoid that one, but all of the others should be just fine.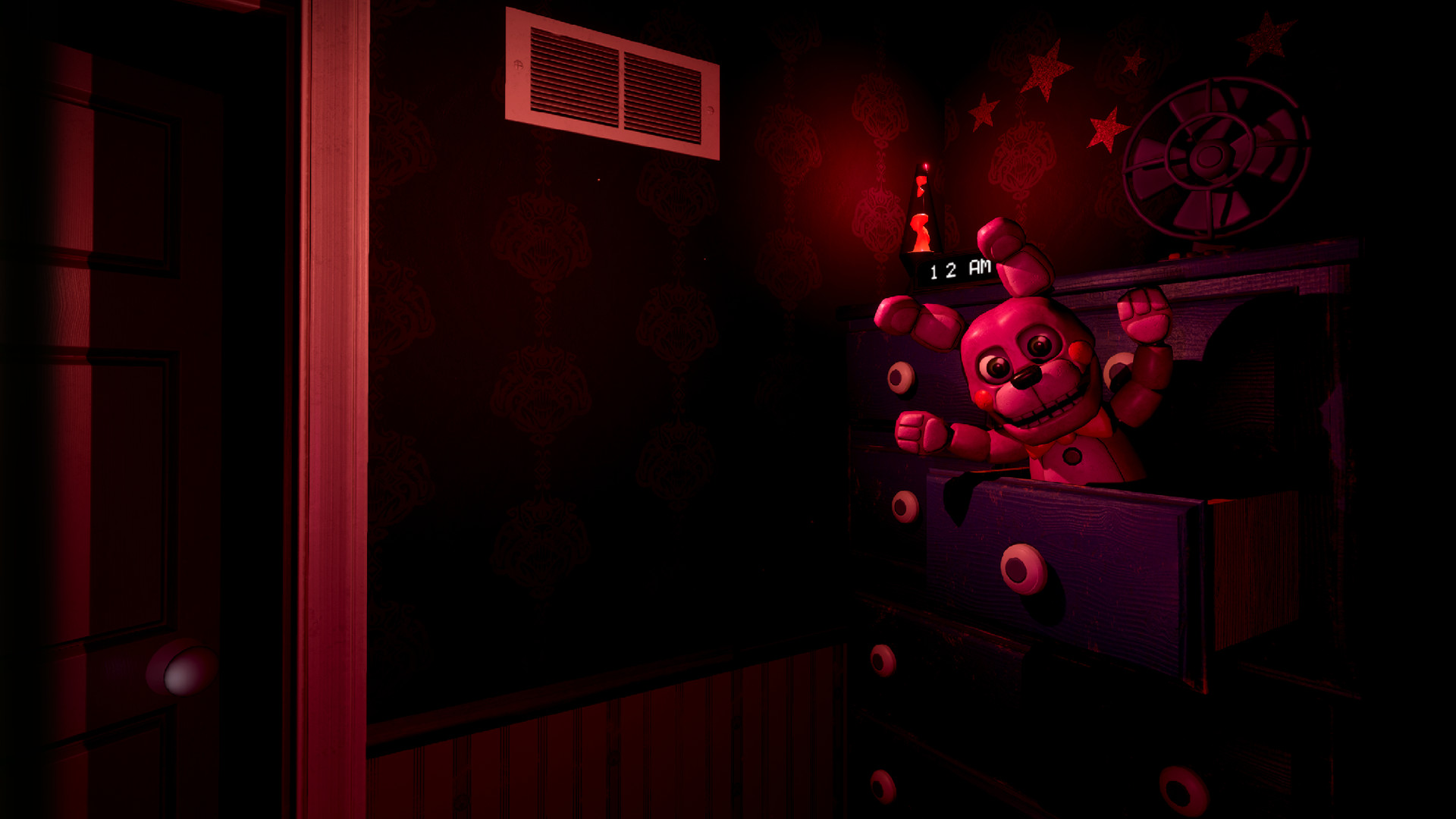 The game is currently available for Vive, Oculus, and Windows Mixed Reality headsets (with the exception of the Oculus Quest), and PSVR. The developers (SteelWool) have stated that Oculus Quest support is coming, but we don't know when. There has been no word about Valve Index support.
Personally, I didn't find any of the previous FNaF games scary. They were fun, (although, a bit repetitive), I liked theorizing about them, and they had some really cool designs for the animatronics, but they weren't scary. Help Wanted however, is absolutely terrifying.
As soon as you start up the game, you're greeted by Freddy, Bonnie, and Chica staring down at you from their show stage, and if you turn around, you can see Foxy. The animatronics will turn their heads to look at you, no matter how far you move in any direction, which is pretty cool. The animatronics are incredibly huge though, and that alone makes them really intimidating. But it gets even worse when you get into the game properly.
FNaF VR: Help Wanted is essentially a collection of minigames set in the FNaF universe. It consists of complete VR remakes of the first 3 games, and then a bunch of new minigames, such as vent repair, in which you repair vents while trying to survive against Mangle or Ennard, or Parts and Service, in which you get to do some maintenance work on the original 4 animatronics, up close and personal, and let me tell you from personal experience, those guys are terrifying up close. Even when they're sitting down, they're still huge!
There are a lot of things that make Help Wanted absolutely terrifying, but ironically, the only part of the game that ISN'T scary is the jumpscares. The ambiance sounds, the huge animatronics, the environment, and the fear of being jump-scared are scary. I expected the jumpscares to be worse than they actually are because you're in VR. When I played the game, I was more scared when I saw Bonnie in the hallway than I was when Foxy jump-scared me when I tried to leave the office. I was more scared when I saw Phantom Foxy in the corner of the room than I was when he actually jump-scared me. Those are just two examples.
When you're playing FNaF VR, you'll feel like you're actually there. Like you're really at Freddy Fazbear's, or Fazbear's Fright, or the bedroom from FNaF 4. It feels like you're there, and that feeling just adds to the experience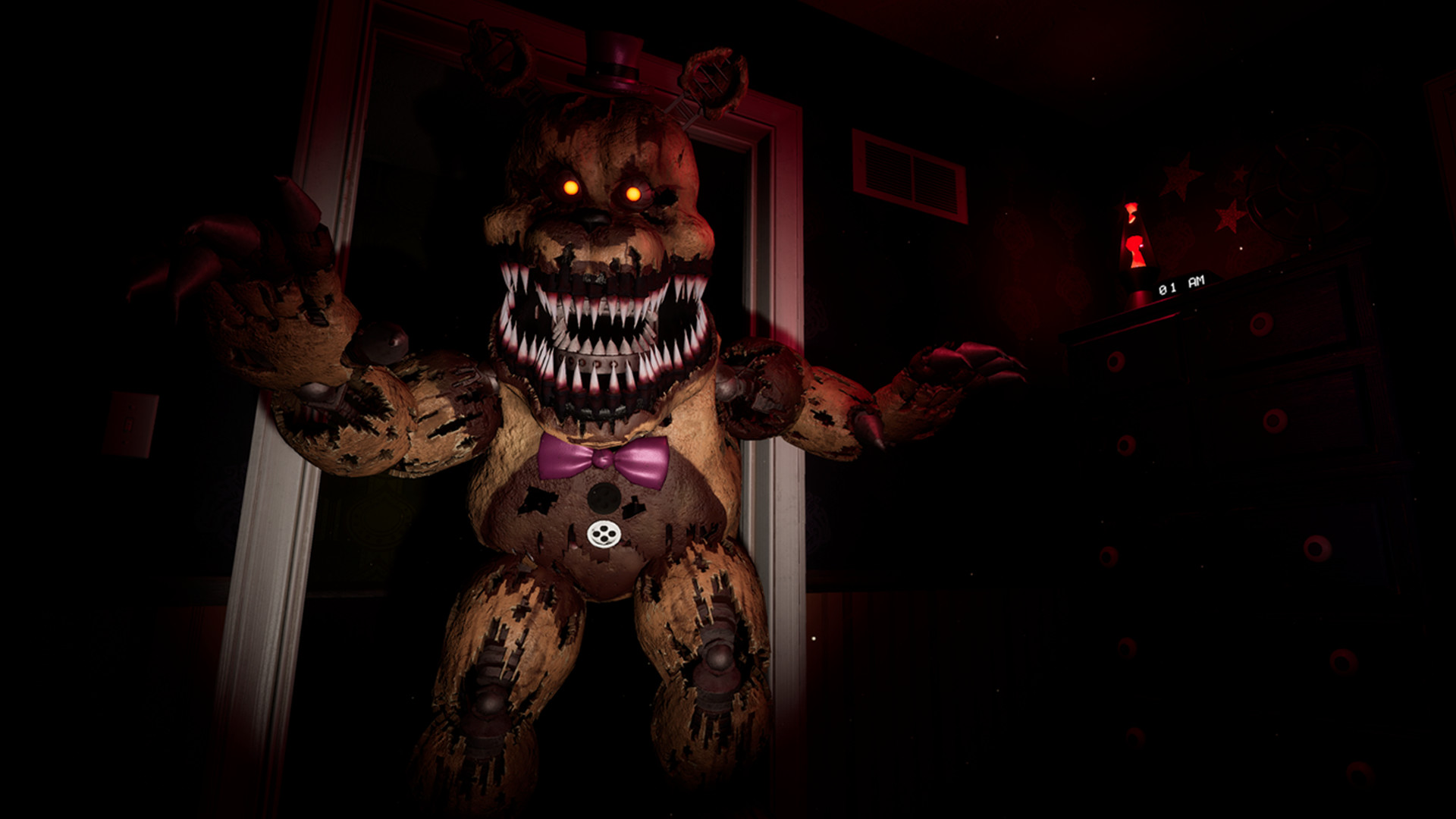 In my personal opinion, the most terrifying minigames are the Night Terror minigames, in which you're in the FNaF 4 bedroom. The first one is a single night of FNaF 4, but with Funtime Freddy, the second is similar, but with Nightmarionne, and you have to use your flashlight to ward off his tentacles. In the third, you're hiding from Circus Baby in the closet, and the 4th and last one is just FNaF 4 Night 5 (the one with Nightmare Fredbear), but in VR.
I'm not gonna talk much about the tapes, because that would be spoilers for the game's story (and yes, despite being a collection of minigames, it does have a story), but I will say this: Pay attention to what the Tape Girl says.
Now, with that all said, regardless of whether or not you like the Five Nights at Freddy's series, if you like VR horror games, you'll love Five Nights at Freddy's VR: Help Wanted.
You can buy the game here on Steam or on the PlayStation store.
Shattered Sans is not a picky gamer – he particularly enjoys RPGs, puzzles and open world games but is open to games of all genres. He writes reviews for the fun of it.