Kickstarting Some Yaoi
The recipe for today's review is a glass of wine, a table of different cheeses, a sketchbook, and finally, some good jazz music in the background to soothe us into Night and Day, a yaoi visual novel with dating sim elements. This is for PC and at the time of writing is currently on Kickstarter, so today we are taking a look at the demo.
You are probably wondering "Wow Nick I didn't know you were into yaoi games. That's unexpected!" and well, I can say that this was my first yaoi game. It's a nice change of pace and as a connoisseur of visual novels, it's good to see each of the infinite sides of what they can offer. 
Night and Day attracted my eyes with great character design and what seemed to be a more interactive visual novel than most. Is it worth your time even if you are not a fan of yaoi? Read on to find out.
Welcome to Paris
The story revolves around Paul, our lovely country bumpkin who arrives in Paris in the year 1950 in order to become an artist and make a living for himself. This is because his father wasn't really the most supportive man in the world and his mother couldn't do much other than convince his father to allow Paul to leave the country city they lived in. There's also the fact that Paul is homosexual and the only one in the village he lived in so moving to Paris would be a good opportunity to find a good man to have in his life – we are in a visual novel after all. 
Arriving in the city, Paul is able to find a suitable spot thanks to some friendly painters near a river and he even met a man playing music on the streets who he seems to be interested in. As it reaches evening, he heads to a flower shop mentioned by one of the painters, as Paul needed a part-time job and a place to sleep. 
In this flower shop, he meets the lovely family he will spend his days with: The owner of the shop, Nathalie, and her boyfriend Denis, the man who was playing music on the street. Yeah, that's gonna be awkward, to basically undress someone with your eyes who is dating the mother-figure who took you in. What is the lesson kids? Don't flirt with your friend's boyfriend, you homewrecker.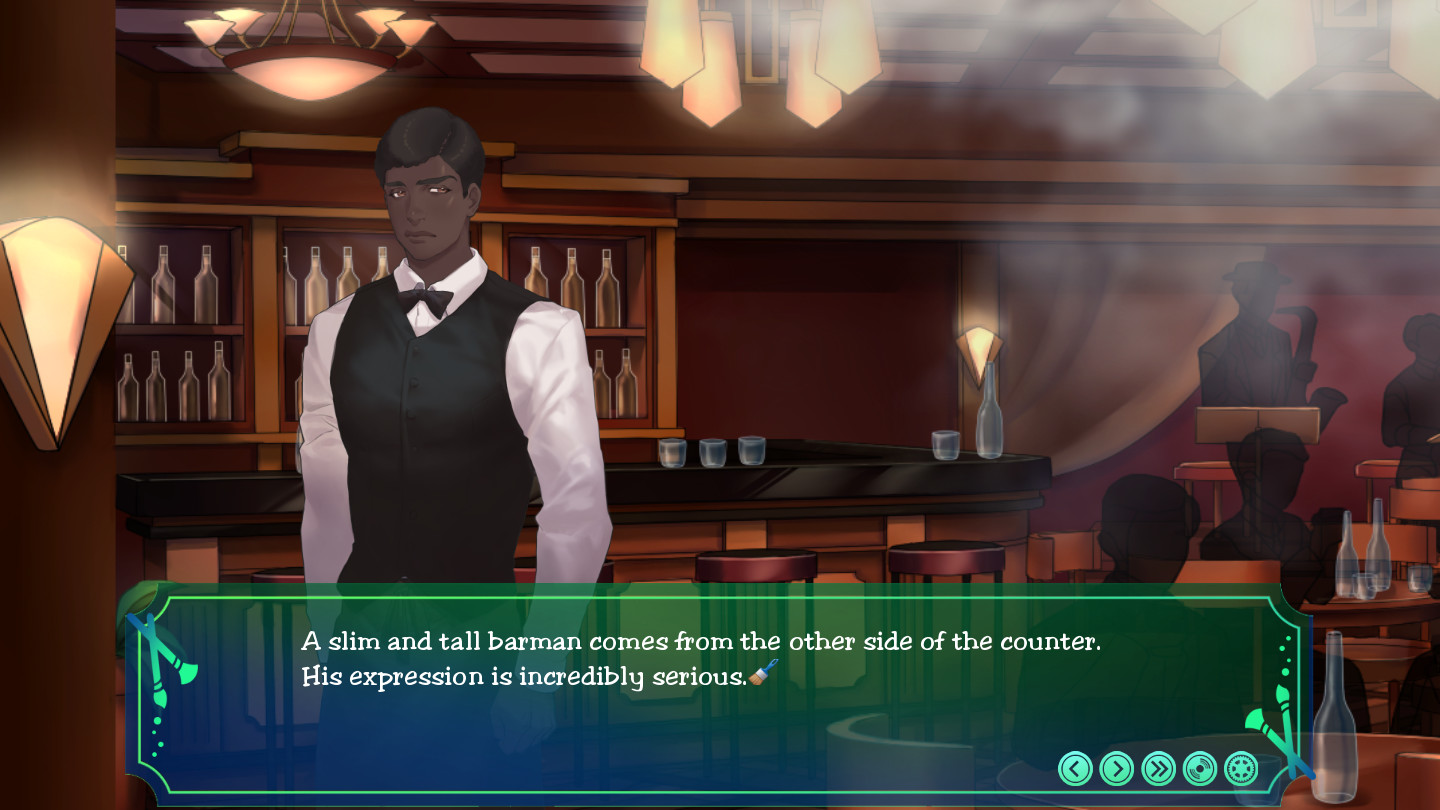 What shall I do today?
Changing from Night to Day, we have a part of the gameplay portion now! You can choose where to go during the day to fit what you need. You can start painting early in the morning and miss some days at work or go to work early in the morning in order to earn money and spend the afternoon painting. 
I could not say if there is a penalty in Night and Day for painting every day because the demo only covers about 4 days of his life but I would assume there is. Money makes the world go around after all! Also, along with your choices, your character is awarded multiple "level ups" depending on his choices. One example that introduces this part of the game is deciding if I wait for a woman to check the flowers by herself or help her out. By choosing to help her, you gain +1 in confidence but I also lost -1 in confidence due to not knowing how to help her and accidentally getting her clothes a bit dirty with the plant's pots. The stats to me help make the game more enjoyable and rewarding as you truly try to think about what is the best option instead of just choosing one option and reloading if it goes wrong. I reached a point in the game where I couldn't properly introduce myself to a character because I didn't have enough confidence for it so that was a fun result of my choices.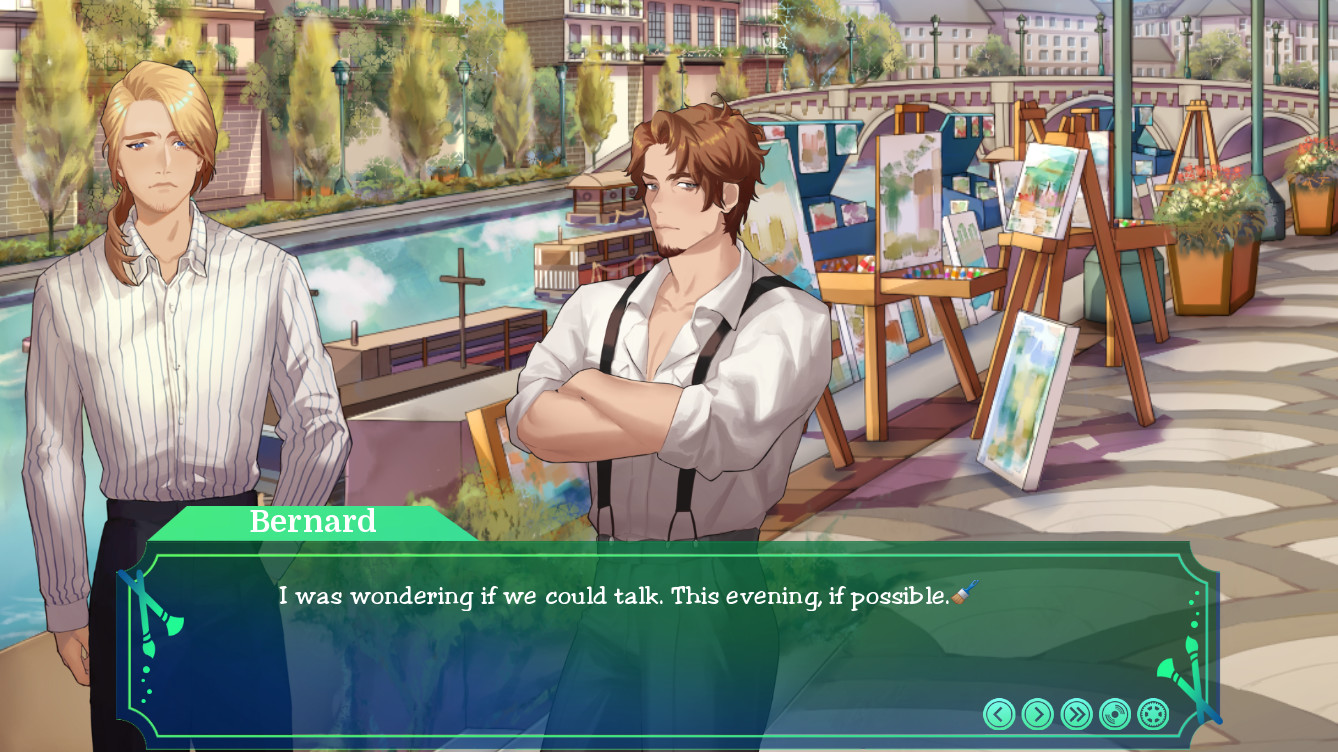 Love and Looks
Speaking of characters, we have some quirky individuals but as it is a demo we don't get much of a chance to know them too well. Emile is a rather harsh individual who helps you learn what is painting as a professional means, as he is one of the most famous painters in Paris. Gilles on the other hand is a mess overall. He seems to be okay at causing some ruckus for his benefit, but then pays back later so I felt like he was okay in my book. You can see that there is a very diverse cast but they all have their quirks for you to explore. Oh, and as a heads up, Nathalie is a sweetheart – I'd love to play a game with her as an option. 
Speaking as NookGaming's resident admirer of little details, I love the little nods to famous people who appear in Night and Day. In a bar you go to, you can see Sigmund Freud there. Yes, I know he actually died before this game takes place, but he is still in France for the same motives as in real life – working with a fellow psychiatrist. It's a fun little game to see if I know all of the minor personalities we find spread around Paris.
The backgrounds are quite nice and soothing to see as, despite never being to Paris, they make the city seem lovely. As for the music, I must say that I didn't notice it that much while playing but when characters appeared with instruments, they sounded quite nice.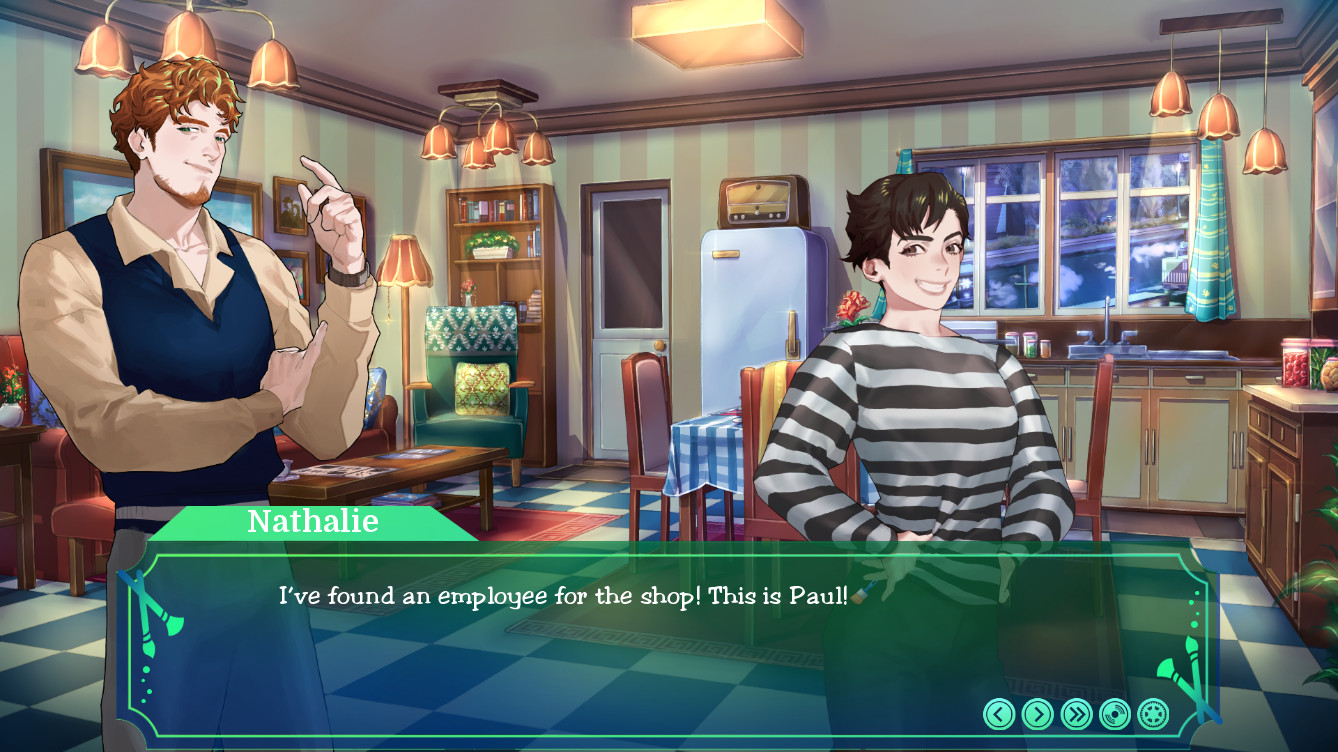 Tentative Verdict
For a demo, it's overall very good. The game shows it's premise quite well and doesn't display any full yaoi scenes, so for those who are only a bit curious about it, you can give it a try. I can assure you that if it wasn't for lines talking about Paul's sexuality, I would have forgotten that it was a yaoi game. I recommend everyone to give it a try, it's quite a short demo last about an hour, and I think that everyone can share a bit of their time with it if you enjoy visual novels. Don't expect any grand story right away as none is set up yet, but it is a demo after all.
NIGHT AND DAY IS (TENTATIVELY) RECOMMENDED
If you would like to read about Dating Sims or Visual Novels, you might be interested to read this look at the demo of LoveSick Darlings, another Kickstarted Visual Novel.
If you'd like to see more articles from us, please remember to follow us on Twitter🐦 and consider turning notifications on. Or type in your E-mail address and click the button for free email updates. You can also come chat with us on Discord.
Support High-Quality And Detailed Coverage
Want to support the cost of us bringing you these articles or just buy us a coffee for a job well done? Click the Ko-fi button below. You can even find some digital goodies in our shop~!
Nick has been gaming for quite a while, a decade now! His first console was the DS but the first one played extensively was the Nintendo 64. He loves a huge variety of games, favourite genres include RPG, platforming, metroidvanias and visual novels. No longer a member of the NookGaming team, but still here in spirit. Follow him on @NickMendz.