Visual Novel News:
JAST have announced the Pajamas EX title, Overly Qualified Ms. Mary will release on February 23rd 2022. This visual novel tells the story of an ordinary student, who meets Mary – the exchange student known around campus as the Baroness of Bountiful Breasts. There are currently no plans to release it on Steam.
Cyanotype Daydream -The Girl Who Dreamed the World has been announced in a tweet as releasing on February 10th 2022.
This is a title by Laplacian, who have localized it themselves. As we mentioned almost a year ago, they've previously worked with Sol Press to release Newton and the Apple Tree, JAST USA to bring us Rikky Horne (NSFW) and are currently working with NekoNyan to bring us The Future Radio and the Artificial Pigeons. There has been some controversy over changes made for inclusion on Steam.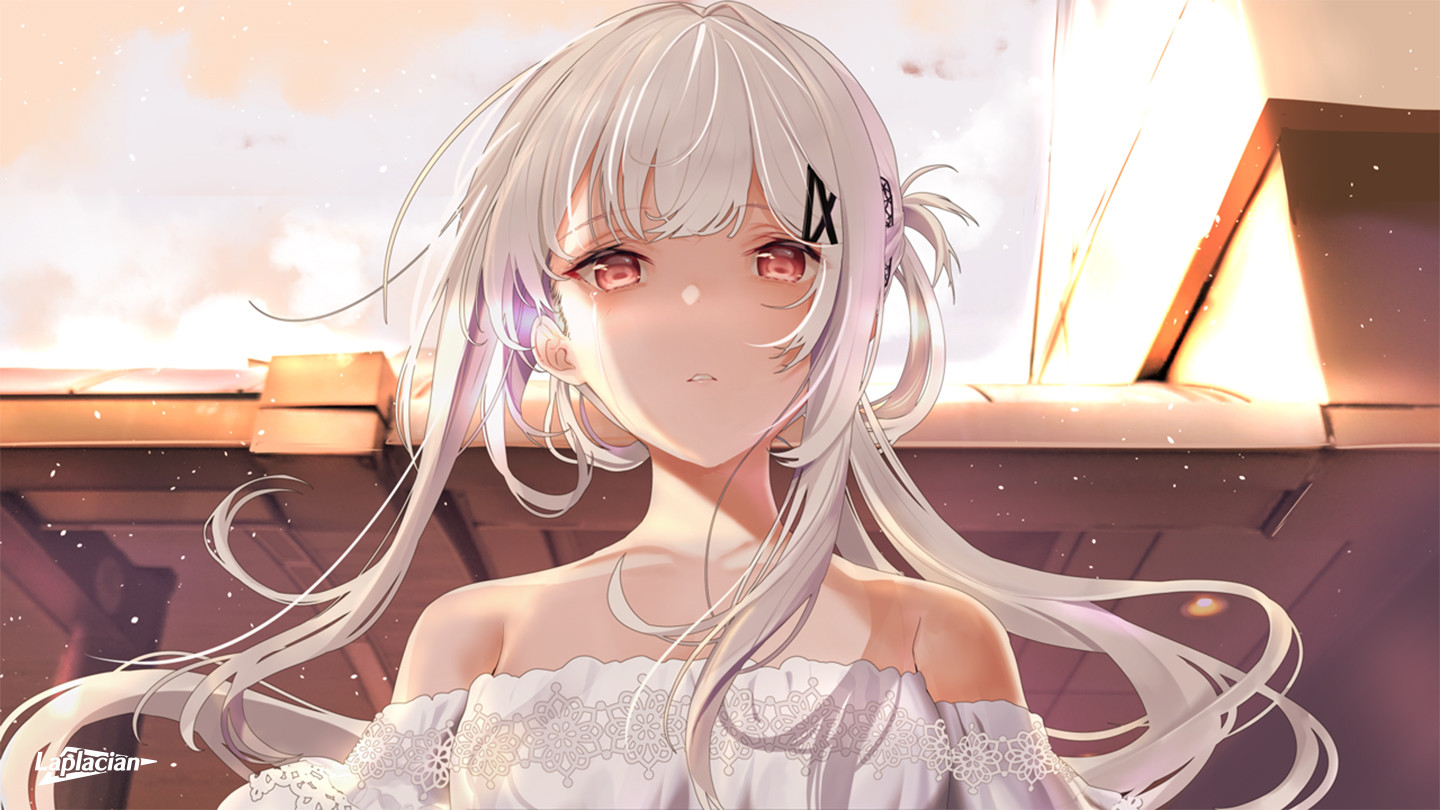 Gaming News:
One of, if not the most iconic JRPGS celebrated a huge milestone! On January 31st, Square-Enix's Final Fantasy VII turned 25 years old! The original game's director, Yoshinori Kitase, and the original character designer, Tetsuya Nomura took the time to talk about the anniversary, along with subtly announcing other Final Fantasy VII projects are in the works.
On the topic of Square-Enix, the second entry of their new franchise, Voice of Cards is already in the works and will be released later this month! Voice of Cards: The Forsaken Maiden is a JRPG told only using playing cards, with the famed developer of the NieR series, Yoko Taro serving as the creative director.
Voice of Cards: The Forsaken Maiden releases for PlayStation 4, Nintendo Switch, and PC on February 17th.
Watch the announcement trailer for Voice of Cards: The Forsaken Maiden
The second entry in Spike Chunsoft's AI: THE SOMNIUM FILES is only a few months away! It's been a while since we heard anything about the title, but we've received a brand new story trailer for the game, including showcasing some brand new characters and a thrilling new mystery.
AI: THE SOMNIUM FILES – nirvanA Initiative launches for PlayStation 4, Xbox One, Nintendo Switch, and PC on June 24th.
Watch the story trailer for AI: THE SOMNIUM FILES – nirvanA Initiative
While it's been on the PlayStation 4 since last year, the crossover between Hyperdimension Neptunia and Senran Kagura: Neptunia x Senran Kagura: Ninja Wars is coming to more platforms! The game will be released on Nintendo Switch on April 19th, with a PC version via Steam coming at a later date. Just like the PlayStation 4 version, the Switch port will also be receiving a limited edition.
From the creators of Shovel Knight, Yacht Club Games are working on a brand new game: Mina the Hollower! Unlike their last title, this is an isometric game with heavy influence from classic titles like The Legend of Zelda and Castlevania. The game is currently on Kickstarter, with many different pledge options and even stretch goals for features such as New Game + and support for other platforms.
Watch the announcement trailer for Mina the Hollower
Genshin Impact is receiving a brand new update which will go live on February 16th. It will include the long-awaited playable debut of Yae Miko, new character story content, a brand new boss fight, new enemy types, and much more!
Watch the Genshin Impact version 2.5 trailer
Anime News:
The first trailer for the upcoming adaptation of Shikimori's Not Just a Cutie was just released! This romantic comedy follows the relationship between Izumi and Shikimori, but when Izumi gets into trouble, Shikimori's personality completely changes! The anime adaptation is being handled by Doga Kobo, with directing duties going to Ryota Itoh.
Shikimori's Not Just a Cutie premiere on April 9th.
Watch the trailer for Shikimori's Not Just a Cutie
The 19th series of Toei's popular magical girl series Precure, Delicious Party Precure just premiered in Japan! Striking while the iron is hot, Toei announced that we'll be getting a film based on this new series at a later date.
If you'd like to see more articles from us, please remember to follow us on Twitter🐦 and consider turning notifications on. Or type in your E-mail address and click the button for free email updates. You can also come chat with us on Discord.
Support High-Quality And Detailed Coverage
Want to support the cost of us bringing you these articles or just buy us a coffee for a job well done? Click the Ko-fi button below. You can even find some digital goodies in our shop~!
An anime/gaming aficionado, experienced content creator and lovable goofball. Name a game genre and Seamus has likely played it… yes, even that one. Follow him @TrueStorySeamus