Visual Novel News:
Love heist stories? Sol Dorado Heist has just released onto Steam and is also available on Itch.io. This indie visual novel has you play as Alex, an amnesiac with memories of robbing casinos. The police hot on the trail, she has to find a criminal before they do.
A review is currently being worked on for Sol Dorado Heist.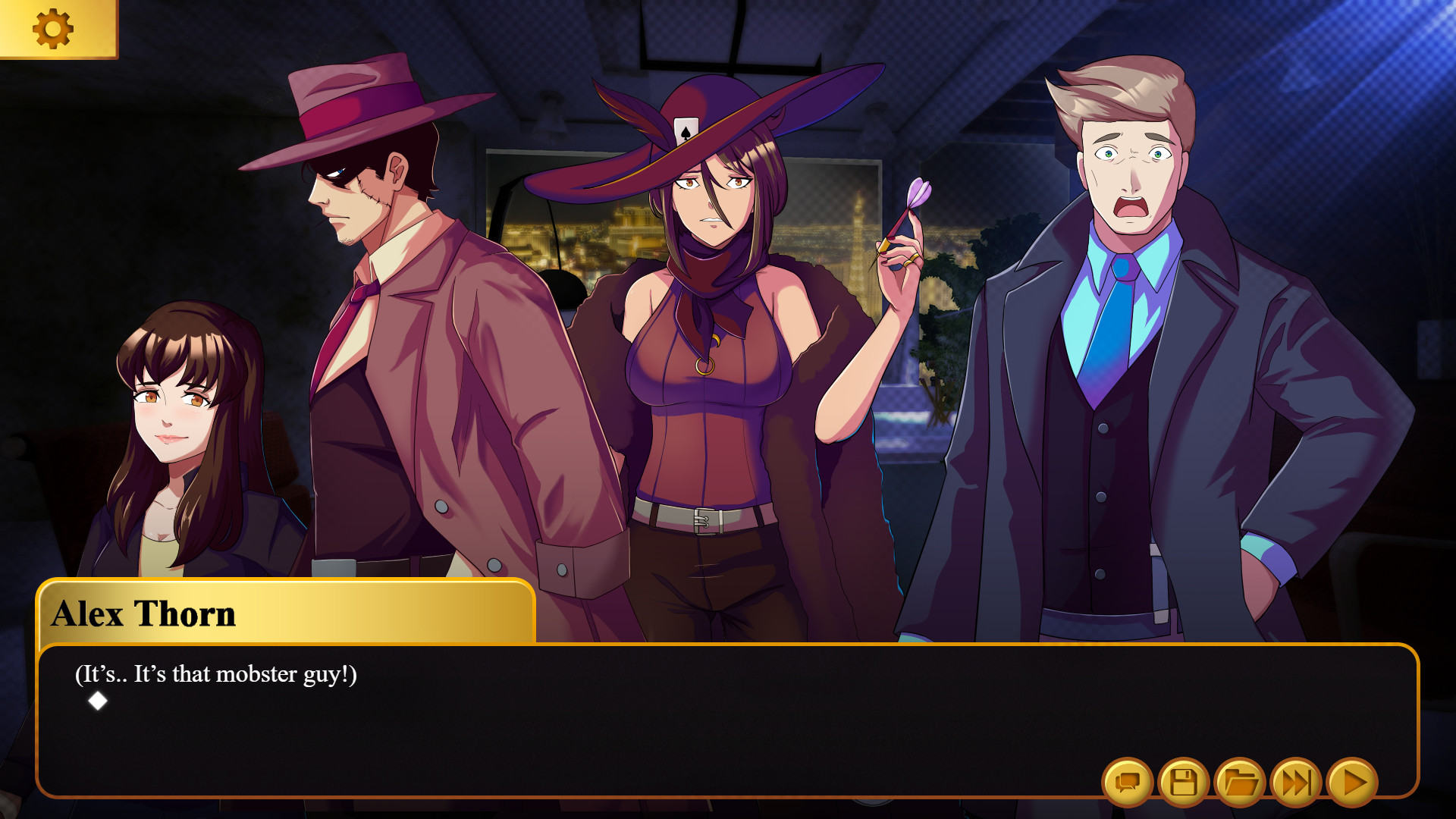 While there is no news on an English version of this, MUSICIUS from Overdrive is currently crowdfunding for a PlayStation 4 and Nintendo Switch version. MangaGamer has published the English version on PC.
A review is currently being worked on for the PC version of MUSICIUS.
Gaming News:
Initially being announced back in 2019, we've heard barely a peep about the latest entry in the Tales series, but that silence was recently broken. The long-awaited Tales of Arise has finally been given a global release date of September 10th! To announce the date, a new trailer was released, along with a gameplay showcase video also being uploaded. On top of that, the game is also receiving digital deluxe editions and a physical collector's edition.
Tales of Arise launches on Playstation 5, Xbox Series X, Playstation 4, Xbox One, and PC on September 10th.
Watch the release date trailer for Tales of Arise
Because of the massive backlash from fans, Sony has decided to retract their decision to close the Playstation 3 and Playstation Vita online stores. However, the shutdown of the Playstation Portable store is still going ahead and will occur on July 2nd.
For fans of gaming's favorite defense attorney will be overjoyed to hear this recent announcement! After not being localized for many years, Capcom has decided to release The Great Ace Attorney: Adventures and The Great Ace Attorney 2: Resolve in a complete package called The Great Ace Attorney Chronicles in the west! These games tell the story of Phoenix Wright's ancestor during the turn of the 20th century.
If you're one of the few people who haven't played the original Ace Attorney trilogy, you're in luck! On the same release date of The Great Ace Attorney Chronicles, a bundle that will include this and the original trilogy's remaster will be packaged together as the Ace Attorney Turnabout Collection.
The Great Ace Attorney Chronicles and the Ace Attorney Turnabout Collection releases on Playstation 4, Nintendo Switch, and PC via Steam on July 27th.
 Watch the announcement trailer for The Great Ace Attorney Chronicles
While players have been playing the latest entry in the Ys series on the Playstation 4, other platforms won't have to wait too much longer. NIS America and Falcom have confirmed that ports of Ys IX: Monstrum Nox for the Switch and PC will be releasing this July.
Ys IX: Monstrum Nox releases for Nintendo Switch and PC on July 6th.
Watch the trailer for Ys IX: Monstrum Nox
With season 5 now airing, Sony Pictures Television Games and Funimation have taken the renewed interest in the series and announced a western release of My Hero Academia: The Strongest Hero! This mobile title is notable for having open-world elements, an action battle system with PVP support, and aims to retell the memorable events from the series. Pre-registration is now live, with certain registration milestones offering players bonuses if they're reached.
My Hero Academia: The Strongest Hero releases for iOS and Android this Spring.
Watch the announcement trailer for My Hero Academia: The Strongest Hero's western release
Upcoming Releases:
One of Compile Heart's newest franchises is getting a release on another platform! The original Death end Re;Quest is receiving a port to the Nintendo Switch, giving those who've never experienced this mix between a turn-based RPG and visual novel a chance to play it.
Death end re;Quest releases on Nintendo Switch on April 27th.
MiHoYo's bringing their biggest franchise to a new platform this week! Making big waves in the gaming landscape last Fall, Genshin Impact is coming to the Playstation 5. The release will coincide with the highly anticipated 1.5 update of the game, which adds two new characters, a home customization feature, and much more.
Genshin Impact launches for Playstation 5 on April 28th.
Watch the trailer for Genshin Impact on Playstation 5
The fan-favorite Nintendo 64 classic Pokemon Snap is finally getting a sequel for the Nintendo Switch with New Pokemon Snap! Explore the Lental region and capture images of Pokemon in their natural habitats. You're also able to edit the pictures you take and share them online.
New Pokemon Snap launches on Nintendo Switch on April 30th.
Watch the New Pokemon Snap overview trailer
If you'd like to see more articles from us, please remember to follow us on Twitter🐦 and consider turning notifications on. Or type in your E-mail address and click the button for free email updates. You can also come chat with us on Discord.
Support High-Quality And Detailed Coverage
Want to support the cost of us bringing you these articles or just buy us a coffee for a job well done? Click the Ko-fi button below. You can even find some digital goodies in our shop~!
An anime/gaming aficionado, experienced content creator and lovable goofball. Name a game genre and Seamus has likely played it… yes, even that one. Follow him @TrueStorySeamus