Looking at holiday gifts for family, friends, or even just to pick yourself up after the flaming wreck that 2020 has turned out to be? We do have a few suggestions for you… This 2020 gift guide is a work in progress, so feel free to drop us suggestions in the comments below or via our Twitter or Discord. 
The Consoles
The Nintendo Switch itself looks like the most common console for own readers to own and for good reason. It's affordable, it can be portable and it has a great library of first-party and third-party games. It even has a good amount of visual novels and JRPGs, which many of our readers love! For those of you who don't own one, we certainly recommend grabbing one.
If you're thinking of getting a Nintendo Switch for yourself or someone else and planning on taking it out and about, we do recommend getting a case to help protect it. For those of you in the UK, Numskull Games sells a seasonally appropriate Grinch one (pictured below), as well as several other designs. We recommend one that has a good amount of space for games and accessories, as well as providing protection.
Of course, the big recommendations this holiday season will be the newest generation of consoles. The PlayStation 5 and XBox Series S/X.
After some hands-on time with the PlayStation 5, while there are some teething issues, I can certainly recommend it. I'm particularly a fan of the controller with it's improved feel and adaptive triggers, which were put to good use in Devil May Cry 5 Special Edition.
Sadly if you haven't already got the new PlayStation or XBox ordered, it's very unlikely that you'd get one for the holiday season from a retailer. The only availability currently is from people selling them for large markups. The majority of titles for PlayStation 4/XBox One do work on them though, so you can still safely buy games for the older systems without worrying about them being discarded when the new console comes along. Some even have enhancement updates, but even those that don't tend to load faster.
The Oculus Quest 2 is highly recommended and my top hardware recommendation for the 2020 holiday season. This is a standalone Virtual Reality headset, so you don't need a computer or console to run the games on. It's essentially a console itself. This is an affordable way into VR and great for newcomers to the area. Stock is low in some areas, but it can still be found in most places. Oculus recently added a gifting system, so you can even digitally gift them one of the highest-rated games such as In Death: Unchained along with it.
You can read our review of it by clicking here.
The Games
As for games, we do have a few recommendations and given what we normally write about, they are a bit more anime-centric than most gift guides out there… While you could technically give them an eShop card and tell them to buy whatever they like, it is nice to have a physical game to unwrap, so I'll only be mentioning those. Feel free to explore the wide variety of reviews we have on our website if looking for all types of games.
Aokana comes top of the list. The PC version won our visual novel of the year in 2019 and PQube has released it onto Nintendo Switch too. It's a sports-themed visual novel with a good amount of comedy. It follows a group of students playing a sport that involves flying through the air.
We played Atelier Ryza: Ever Darkness & the Secret Hideout on PlayStation 4, but it is on Nintendo Switch too and is one of our higher-rated JRPGs. It follows Ryza on her adventures as she matures and becomes an alchemist. While physical copies are rare in some regions, fortunately, they're in supply here in the UK. With the sequel coming in early 2021, this would be a great gift for a JRPG fan.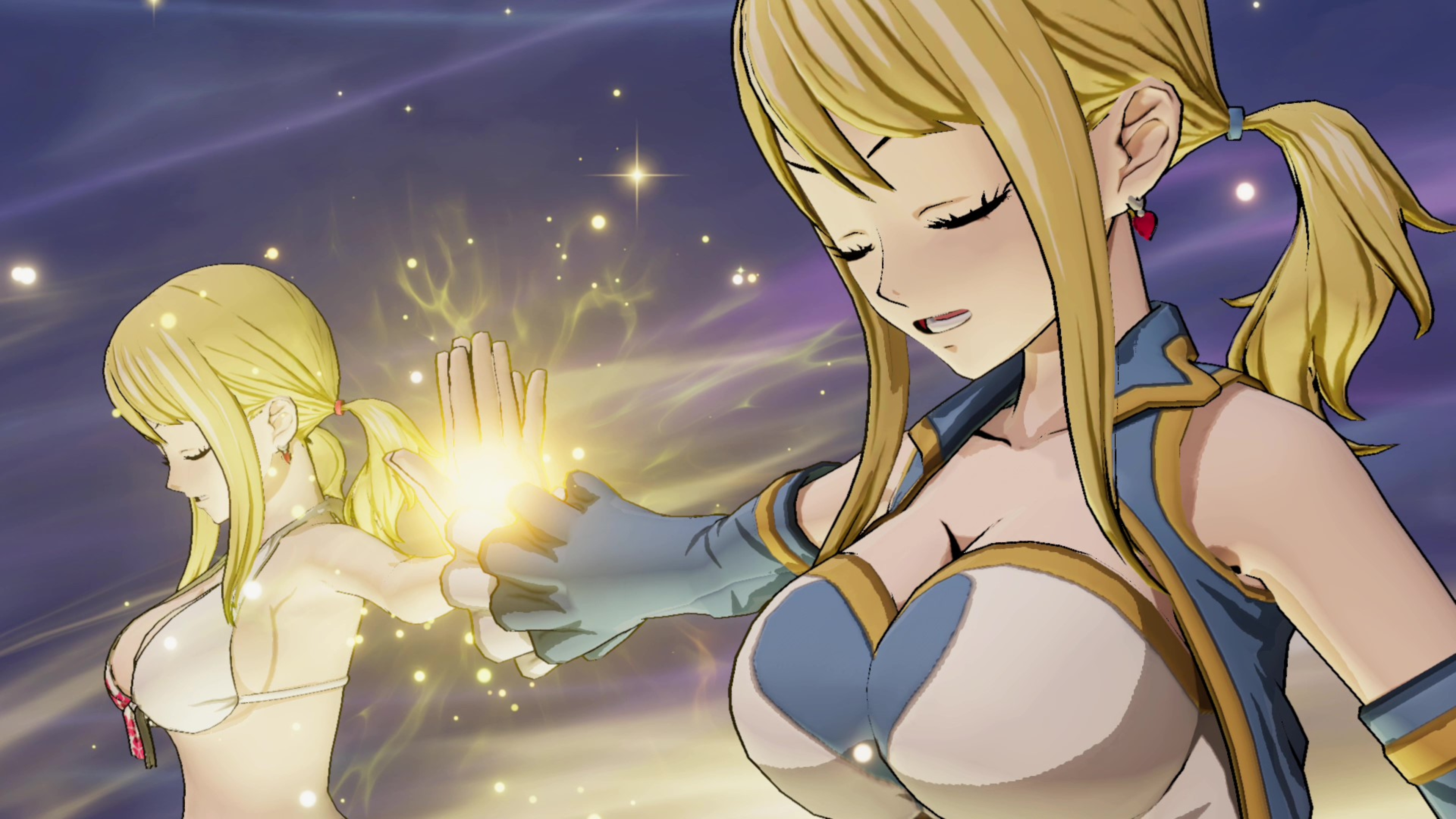 Fairy Tail is an incredibly popular anime series and earlier this year, a JRPG with strategic elements released. It only covers part of the anime's story considering just how much of it there is but it took our reviewer over 50 hours to complete. This can be purchased physically on the Nintendo Switch or PlayStation 4. 
Many of you with a Nintendo Switch will own Mario Kart 8 Deluxe. It is one of the top-selling games on the platform and still consistently comes in the top ten of the sale charts. It's certainly worth picking up if you don't own it yet. One item we reviewed recently is a steering wheel accessory that works with that and some other games. It's incredibly cheap for what it is and could make a good gift to go along with it.
Crash Bandicoot 4: It's About Time is a great new spin on an old 3D platformer series. It's challenging and has a ton of variety. To someone who loves difficult games, this would make a great gift and we rated it very highly overall. This one is a PlayStation 4 exclusive.
Other Goods
Denpasoft has a variety of visual novel figures, tapestries, doujinshi, and hugging pillows (dakimakura). They also have some physical copies of visual novels to browse through. These could make good gifts for the visual novel fans browsing.
As mentioned above, this is a growing guide. Feel free to drop your suggestions below, via Twitter or on our Discord.
If you'd like to see more articles from us, please remember to follow us on Twitter🐦 and consider turning notifications on. Or type in your E-mail address and click the button for free email updates. You can also come chat with us on Discord.
Support High-Quality And Detailed Coverage
Want to support the cost of us bringing you these articles or just buy us a coffee for a job well done? Click the Ko-fi button below. You can even find some digital goodies in our shop~!
A gamer since the days of Amstrad and DOS and someone who has dabbled in a variety of professions. He enjoys a wide variety of genres, but has been focusing on visual novels and virtual reality in recent years. Head Editor of NookGaming. Follow him and the website on @NookSite.