The Agarest series has continued for over ten years and several titles now. The idea has been basically the same throughout though – that several generations of a family must continue their quest. You play as your initial character and eventually play as his descendants.
In Record of Agarest War Mariage, your quest is to destroy the Archdemon with the infamous Ciel Blade, a rainbow-colored sword. At this time he is not a danger to the whole world as the previous hero has sealed him. You soon find out that he is escaping and you must take up the duty of dealing with him. You can try to defeat the Archdemon on PC, but the game is a remastered version of the original Japanese-only PSP title, Agarest Senki War Mariage.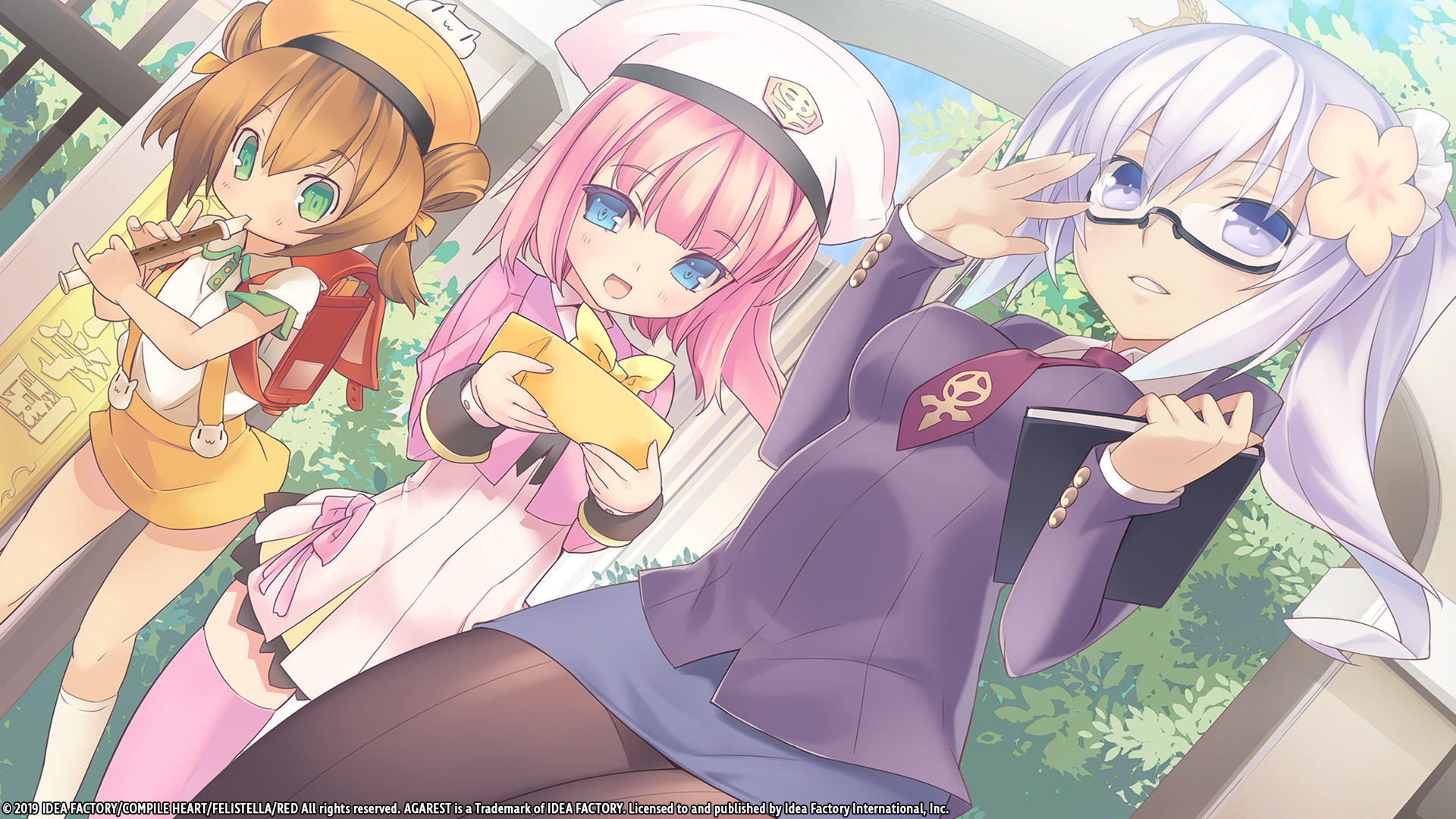 The story is fairly basic. You have your duty to stop the archdemon and the background of children being born for the duty, several maidens joining him and the hero passing down their powers to their children. Aside from that, it is mostly character driven, with plenty of time spent getting to know the various maidens with some comedy and side characters thrown in.
This is not a visual novel, but as with many anime games, the story is told in a similar manner. Characters will be shown on screen when they talk, with text below. You can make some choices, but they do not affect much in the end. You will be shown some CGs throughout, which can veer a little on the dirty side, but there's nothing explicit in the game. Nudity is included but never shown directly.
The PSP roots of the game shine through in the gameplay. You do not run around in 3D levels as with many similar games, but instead, you move your characters over lines to go between towns and complete dungeons. When moving between towns, you will have random encounters if you have not yet passed through the line once. In dungeons, you will always have random encounters, even if you have completed the entire dungeon. With both of these situations, new lines will be uncovered as you progress.

There is nothing really new with the battles either. If you have played a turn-based RPG before, you will be fairly familiar with the system already. The game includes team attacks which are a nice addition and one less common aspect is that you can change the class of your characters and have them learn different skills. This is not needed to complete the game, but it can help you change your party and help you through some tough battles.
Speaking of tough battles, it is worth mentioning that the difficulty in this game is intense – and not in a good way. You can follow the guides, use the perfect tactics and still quite often lose. The difficulty keeps spiking up and up and the only way to overcome it is with a huge amount of grinding. I would suggest staying away from the hard difficulty mode because of this. I don't often say this, but stick with easy.
As always with RPGs, you have stats and skills. These can be increased through leveling up, increasing the amount of affection between the hero and the maidens through team attacks and speech choices, using items to unlock new skills (a huge part of the aforementioned grind) and upgrading equipment. The most interesting of these is the affection system, where you will gain points until you can level up through a scene which involves touching the Maiden's body. That scene wouldn't be out of place on a 3DS with the touching mechanism.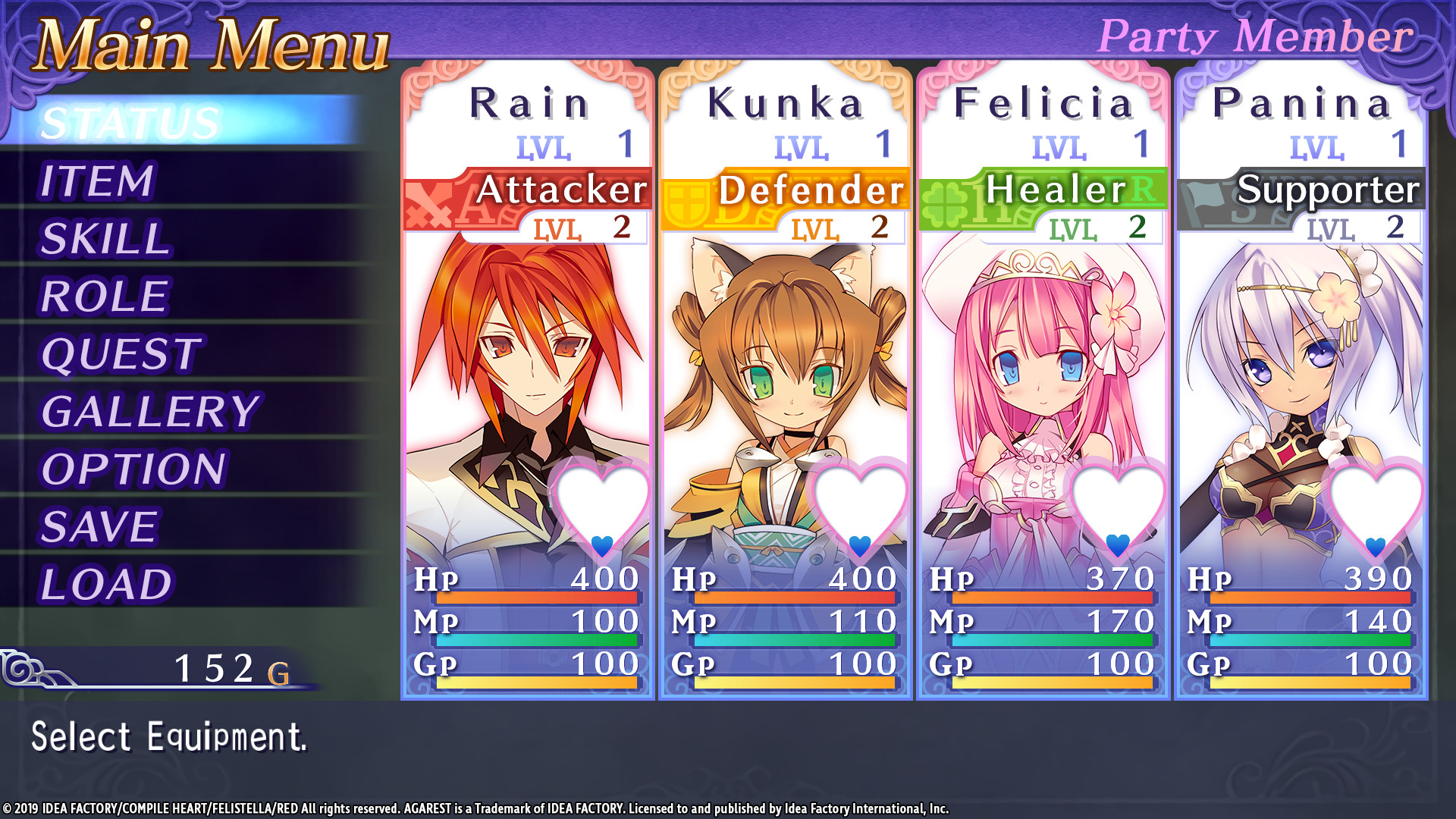 The graphics on this are good in the story scenes. It meets the level of modern visual novels or similar games. The battle scene graphics are pretty poor, however. As it is a remaster, I'll let it slide, but it would be nice if they further improved them from the original version.
The background music and sounds are nice enough. It all fits, though it's not worth pointing out as particularly praiseworthy. The characters are voiced, but only some of the time. It would be nice if it was fully voiced, but I imagine this would have been difficult with the PSP version and not really practical to revoice it for a rerelease.
In the end, I thought that Record of Agarest War Mariage was a decent JRPG. I liked the generational concept and the idea of the affection system but felt like it they could have been improved. The story keeps you interested enough to continue and the character interactions add a lot of comedy. You really have to not mind spending hours grinding and I feel like the price of nearly $30 is high for such a flawed game.
You can buy this game on Humble Bundle to help support the site, or directly on Steam.
Nook has been gaming since the Amstrad and DOS. He enjoys a wide variety of genres, but has been focusing on visual novels and virtual reality in recent years.