Nympho Trainer VR is an anime-style sex simulator designed for virtual reality. It does have a non-VR mode for those without a VR headset. It has light-BDSM themes and a customisable catgirl as your sex slave. Unlike the visual novels I often cover which only include sex scenes as a small aspect, this game is entirely about the adult content.
As this game is strictly an adult game, while I will keep nudity out of the images shown in this review, it cannot be considered as safe-for-work. The amount of nudity in the game is actually so high that taking screenshots without it was an issue. Stop reading here if this is an issue.
This game is available on PC (Steam) and is compatible with the HTC Vive, Oculus Rift and Windows Mixed Reality. In addition, I tested a Pimax 5K headset which worked without issue, as well as the non-VR mode.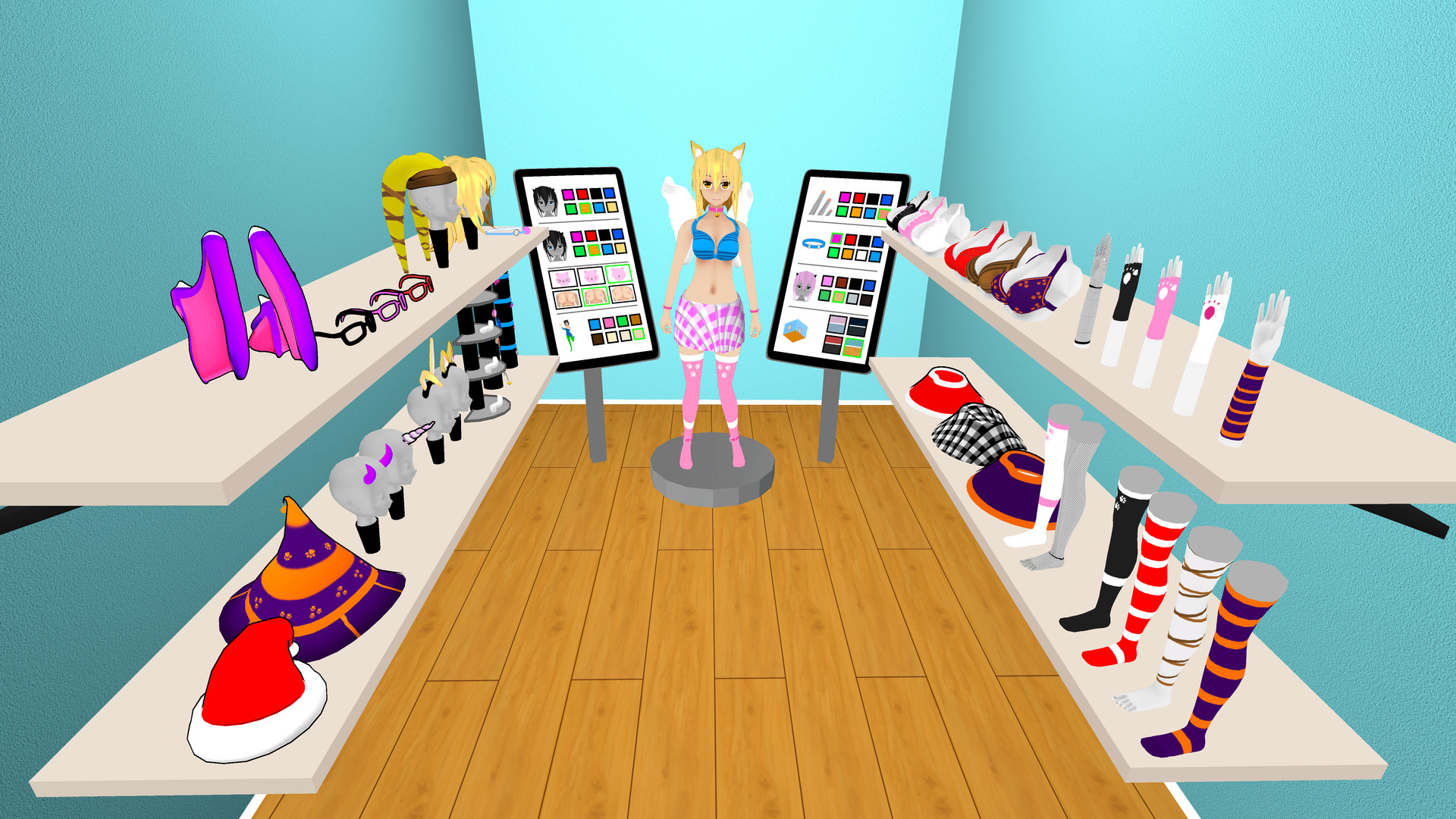 In this game, you can perform various sexual activities with your nympho catgirl. She starts chained up and you can play with her body as you like. You can use your hand to play with her breasts or even pet her head. You can even put her into a cage, a stockade or an A-cross or just go to the couch and chair for more vanilla activities.
In some of these stations, you are limited to just going through blowjob or sex animations with the catgirl. It is possible to grab and move her body when this is the case. In others, you can use a variety of sex toys.
There are a decent variety of toys. At a certain station, you can use a riding crop, whip, ball gag, some butt plugs with tail attachments and a vibrator for example. At another station, you can use a feather toy and an automatic double-dildo which is built into the position. The automatic dildo even has multiple speeds.
There is a dressing room included in the game. This is where you can customize the catgirl. You have a few hairstyles to choose from, a variety of outfits and some accessories both standard and unusual such as wings. You can also change the catgirl's hair color, skin color (including 'alien' colors such as green, blue and pink), eye color, breast size and more.
There are a decent amount of customization options, but I would like to see more body types, outfits, hairstyles and accessories in particular. That said, I do have to praise the variety in colors for most options. It was a nice touch to add individual eye color options in particular.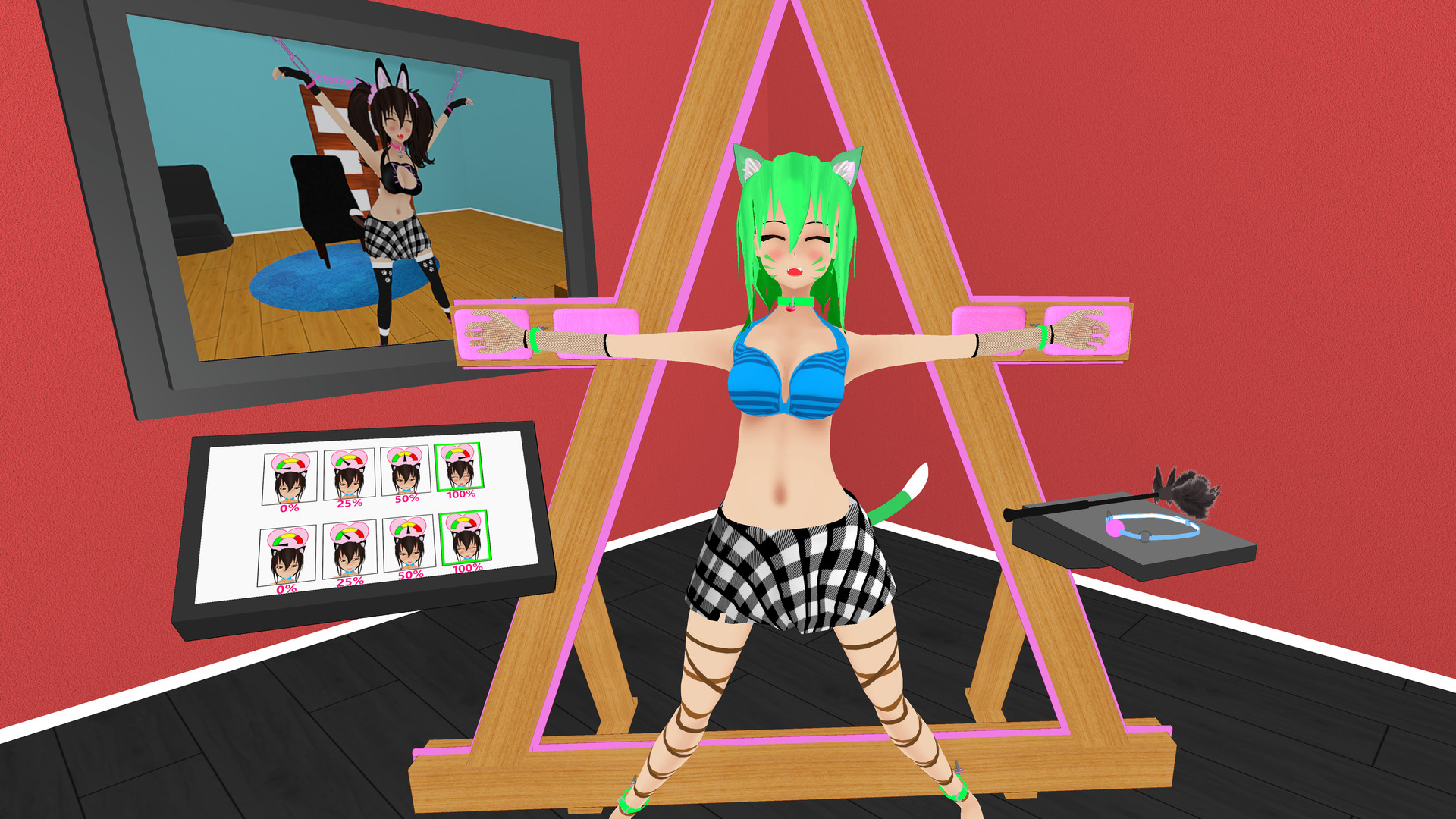 The controls for the game are generally very well done in VR. Grabbing your catgirl and moving her about feels natural. Changing her clothes in the dressing room or using toys is generally a case of just grabbing something and putting it in place. Teleporting is straightforward. The only slightly awkward one is turning, which involves twisting the controller in an awkward way. It's not really needed if you're playing with room scale, but may be an issue on a front-facing setup. This game can be played with one hand on a motion controller, which I expect is by design due to the type of content. In some circumstances, you can press a button to cum.
All of the VR controllers are explained in a tutorial. You are taken through how to do everything you need. There are in-game reminders of the controls when touching them too.
The non-VR controls are unfortunately very awkward and without a tutorial. If the title didn't make it obvious enough, this does clearly show that it was designed with VR at the forefront. Selecting, grabbing and moving the hand into the correct position is extremely difficult at times. The hand is controlled by holding buttons on the mouse with keyboard commands for some parts while moving between stations and starting sex or a blowjob is done by selecting a command on the keyboard.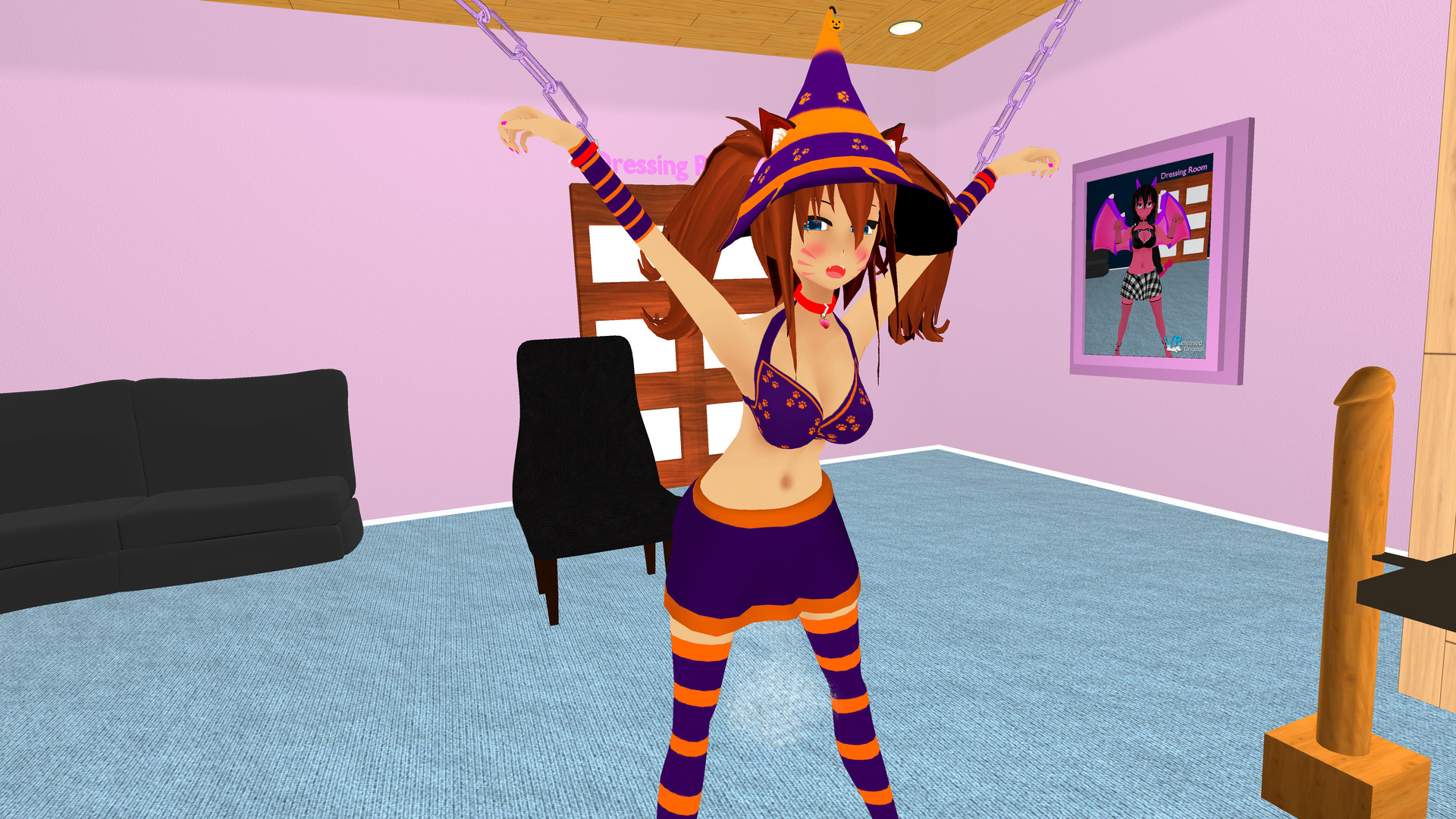 There are a few odd aspects. You're not really meant to move during certain scenes, but when you do then you see a headless body having sex with your catgirl. Objects don't really have gravity either. They just float in the air when you let them go. There is a censorship mode, but it blurs nipples even when they're covered by clothing.
The graphics are decent. I personally like the style used. It's not too detailed, but it works.
The audio could be improved. There's a constant background noise of your catgirl moaning throughout, which intensifies at appropriate times. It never completely stops, even when leaving her alone, which may become annoying after some time. There isn't really much else to the game audio aside from the occasional toy sound such as the crop. Even the title screen doesn't have any sound.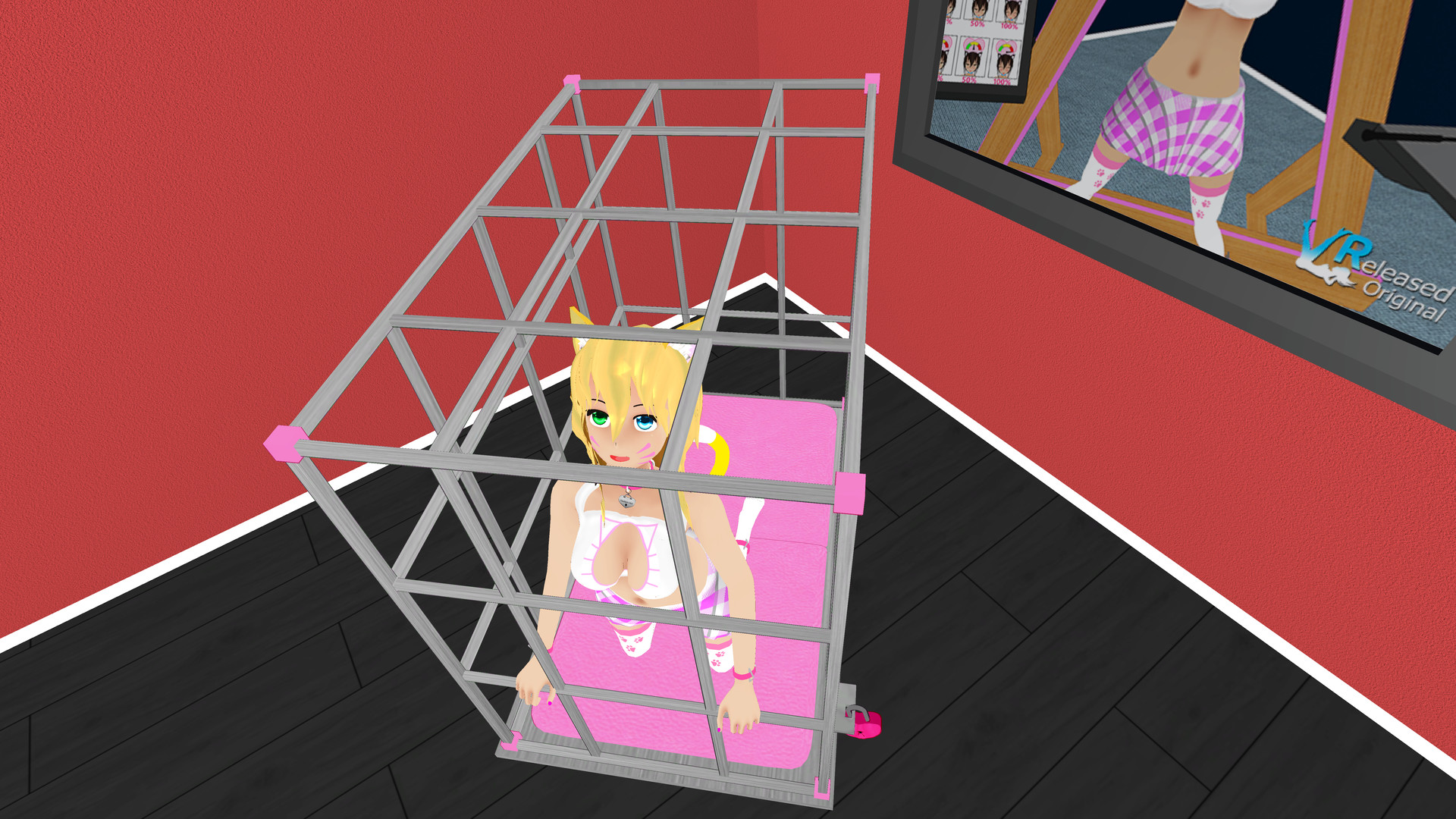 To summarise, I believe that Nympho Trainer VR does a good job of what it sets out to do as a VR sex simulator. It could certainly be improved with much more customization, further audio adjustments and perhaps an extra station considering the high price, but it does well at letting you play with your catgirl. That said, I don't believe the non-VR mode is worth using at this time due to the awkward controls. That said, it is worth praise that the attempt was made to add non-VR.
This game can be bought on Steam or on its own website. In addition, a demo can be found on the website.
Many thanks to VReleased for the review code.
If you'd like to see more articles from us, please remember to follow us on Twitter🐦 and consider turning notifications on. Or type in your E-mail address and click the button for free email updates. You can also come chat with us on Discord.
Support High-Quality And Detailed Coverage
Want to support the cost of us bringing you these articles or just buy us a coffee for a job well done? Click the Ko-fi button below. You can even find some digital goodies in our shop~!
A gamer since the days of Amstrad and DOS and someone who has dabbled in a variety of professions. He enjoys a wide variety of genres, but has been focusing on visual novels and virtual reality in recent years. Head Editor of NookGaming. Follow him and the website on @NookSite.