Love monster-catching RPGs? Tired of waiting for the next Pokémon or don't have a Nintendo Switch? You may want to check out Nexomon: Extinction, which is available for PC, XBox, PlayStation, and Nintendo Switch. 
Does it measure up to the well-known titles in the genre? Or does this sequel to a mobile game fall flat? In this review, we explore this question.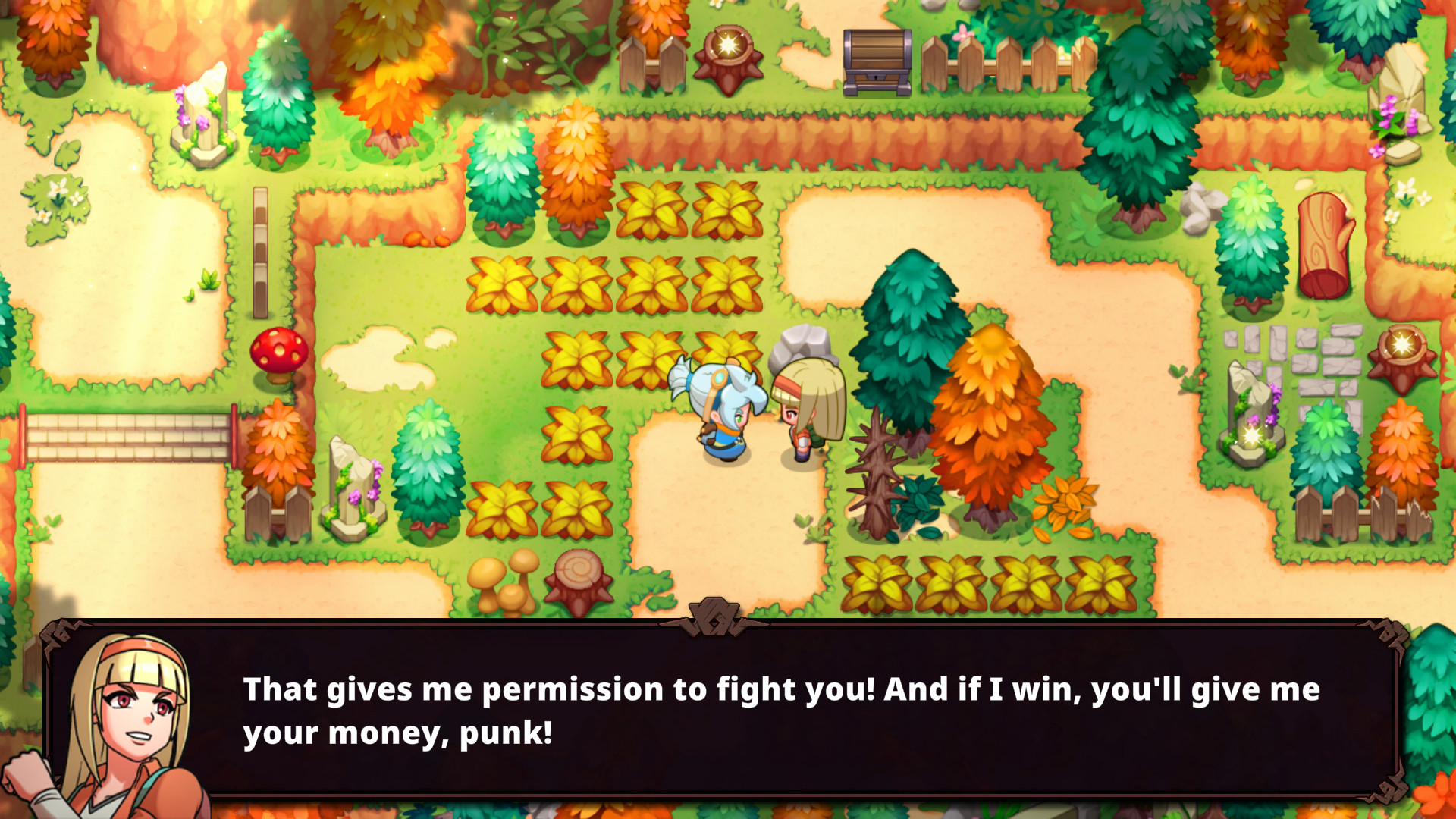 Story
The story of Nexomon: Extinction takes place many many years after the events of the first title. It sees you take on the role of an orphan with dreams of joining the guild and ending the reign of the tyrants that are wreaking havoc on the world. These tyrants are pushing humans to the brink of extinction – a much more serious threat than players have to face in most similar titles.
Fortunately Nexomon: Extinction is set long after the original game. While there are some callbacks, references, and key points of the original story are mentioned, it's not needed to play the first to enjoy this. It covers everything needed well.
I found the story interesting. It was full of twists and humor, as it slowly reveals a plot on par with any game that could be considered a competitor. In fact, I've found myself playing a few similar games recently. These have included titles such as Digimon, Monster Sanctuary, the original Nexomon, and Temtem. Despite enjoying them all, Nexomon: Extinction has them beat. It stayed fresh throughout and felt worth the thirty-five hours that I put into it.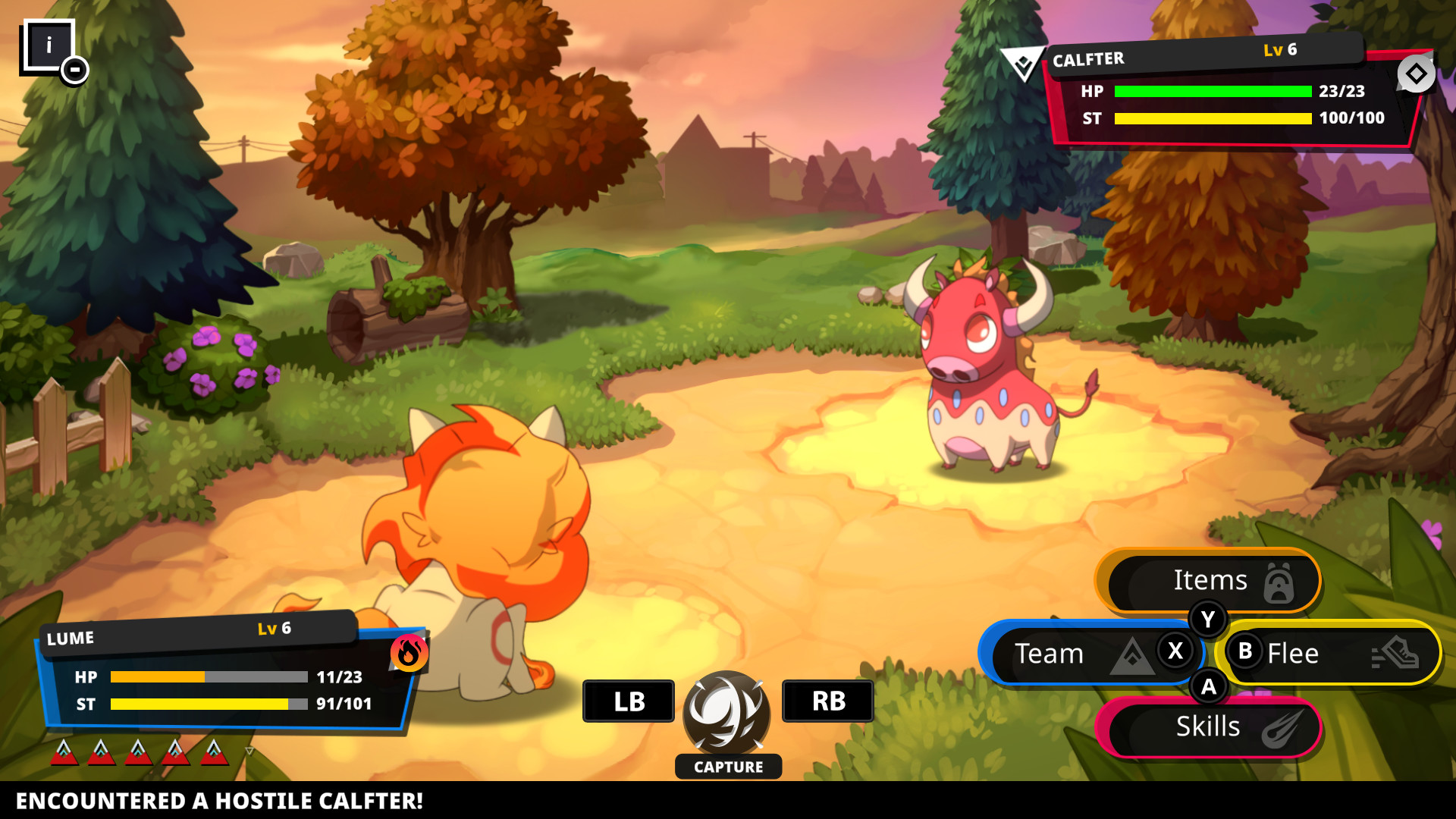 Gameplay
Nexomon: Extinction doesn't really break new ground in the genre when it comes to gameplay. You navigate the world, going from town to town while interacting with a variety of NPCs, and taking time to participate in battles and capture Nexomon. If you've played any similar titles, you'll soon get to grips with it. Even if you haven't, it's fairly simple.
After some opening story, you will receive your first Nexomon. You can choose one of nine different types which is quite a good selection. No need to fret too much about your choice though, as you can obtain the others later on.
Soon later, you'll encounter a certain NPC who will teach you about obtaining Nexomon. The basic idea is to have your own Nexomon attack to weaken the opponent and then throw a trap, though other factors such as food given and type of trap eventually come into play too. The unique spin on this is that a quick time event occurs that you need to complete when attempting a capture.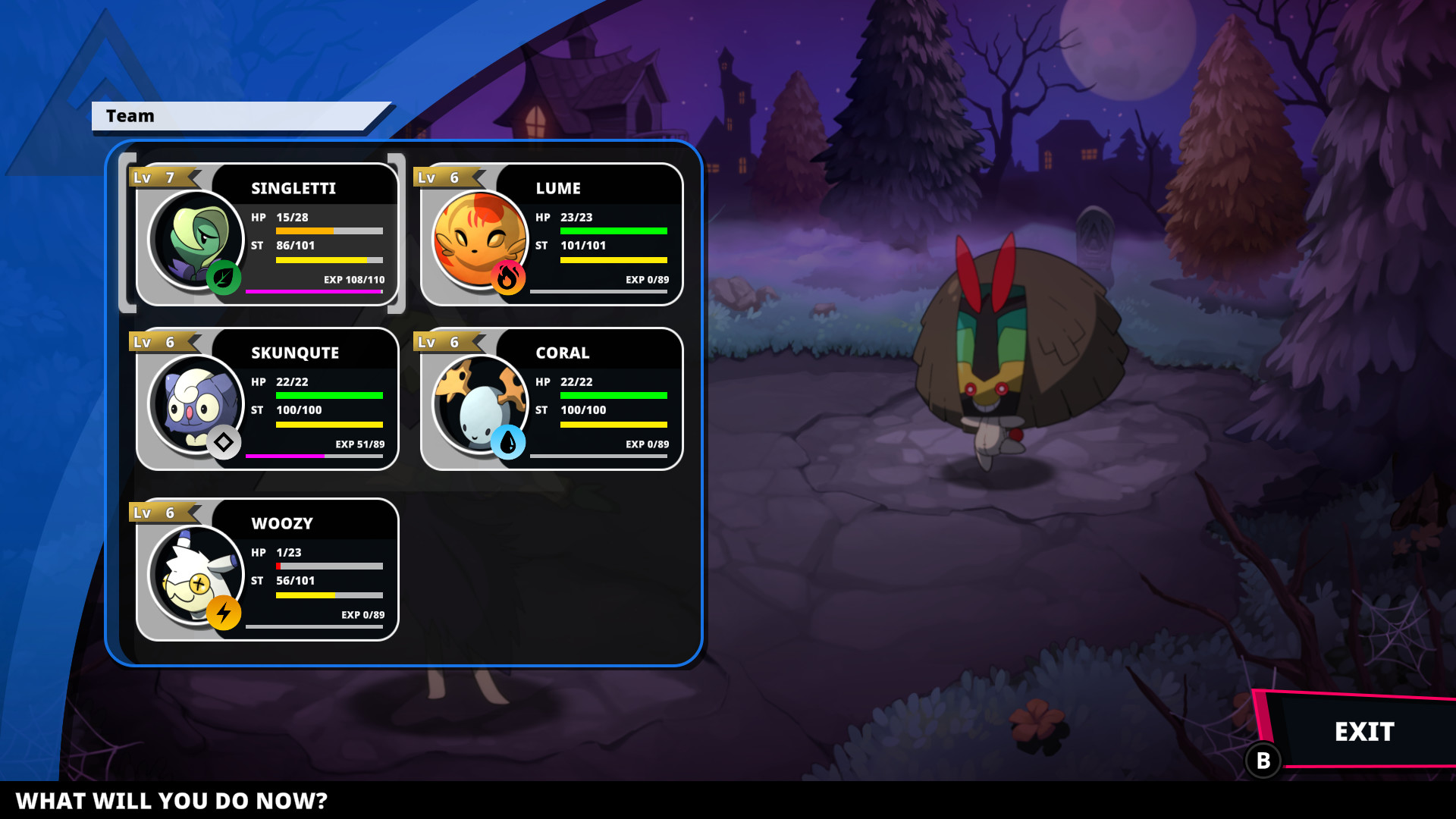 Not long after starting, you begin your adventure for real. One thing which is a little different than some similar titles is that progress is made by completing issued quests. These are connected to the guild that your character dreamed to join.
While battles will mostly be one on one battles against wild Nexomon that you can capture, there are some other encounters. Most common are the battles against other Nexomon tamers. These opponents can have up to six Nexomon much like yourself. Beat them down to win.
Overall the gameplay does a good job at staying faithful to the genre and those who have played similar titles will be able to grasp things quickly. Despite not really doing much to set itself apart from the competition, it does manage to match it beat for beat.
Presentation
The graphics of Nexomon: Extinction are bright and colorful for the most part. They include quite a large variety of sprites and a lot of varied environments with a distinct identity. This variety to the monster designs too, with there being almost four hundred unique monsters to capture and battle. It's certainly a positive of the game.
The audio does a good job of setting the tone. From battles to calm environments to moments of suspense, it always has a fitting sound or piece of music to play.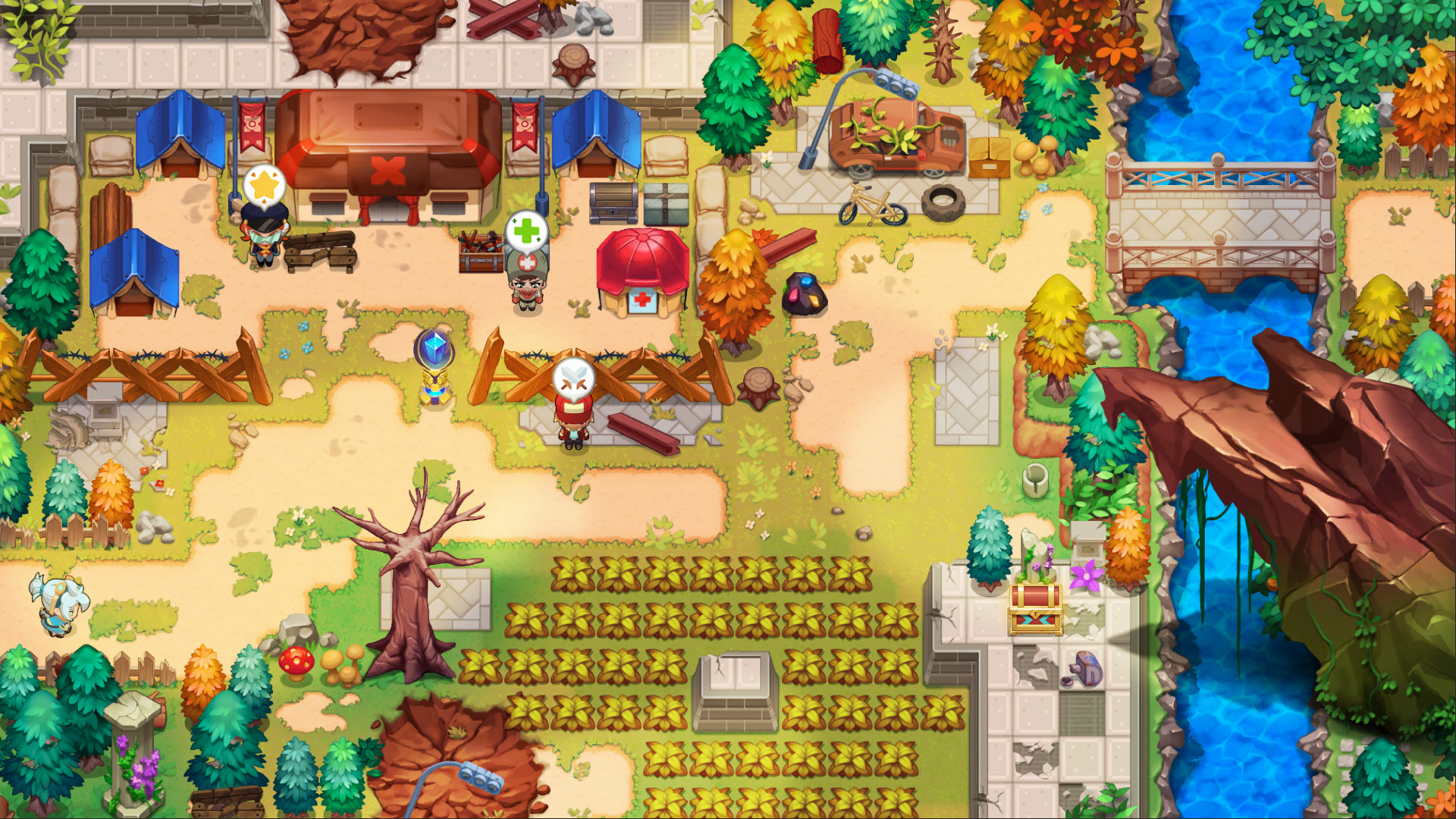 Verdict
I have to say that Nexomon: Extinction is worth picking up if you enjoy monster-catching RPGs. While it does suffer from a lack of real innovation, it does a great job at competing with the more well-known titles in the genre such as Pokémon or Digimon, despite a budget price. I'm personally hoping to see more from this series in the future.
NEXOMON: EXTINCTION IS HIGHLY RECOMMENDED
Platforms: Nintendo Switch, PC, PlayStation 4, Xbox One

For more monster catching, perhaps you'd like to take a look at Monster Crown.
Many thanks goes to PQube for a Nintendo Switch review code for this title.
This review was written by Jay who normally writes for our friends over at Otaku Gamers UK. If you are interested in submitting a guest review or other feature, please get in contact via e-mail or Twitter.

If you'd like to see more articles from us, please remember to follow us on Twitter🐦 and consider turning notifications on. Or type in your E-mail address and click the button for free email updates. You can also come chat with us on Discord.
Support High-Quality And Detailed Coverage
Want to support the cost of us bringing you these articles or just buy us a coffee for a job well done? Click the Ko-fi button below. You can even find some digital goodies in our shop~!
This was written by a Guest Writer. Want to submit reviews or features to us for consideration? Get in contact with us by e-mail or Twitter.