Happy Valentine's Day! It may be a little difficult to get these chocolates to you through this computer screen, so how about an assortment of news instead?
Visual Novel News:
Starting off, @TsundokuVN has launched their Kickstarter for Heartbeats – a music-filled visual Novel/dating Sim. Since its launch a few days ago, it has already achieved 22% of its funding. Heartbeats is Tsundoku's first major project and it looks like it's off to a good start. To put it shortly, you see the main character, along with Sayaka, Auri, Lee and Grace group together to help each other and create a record label.
In less fortunate news, the full version of Evenicle 2 will not be coming to Steam due to Steam's rejection of adult content, but the demo and first game remain playable on Steam.
Aside from that, Evenicle 2 will be coming to other storefronts. Since MangaGamer acted as the publisher for the first Evenicle game, it would not be surprising to see it on their storefront in the future.
With this in mind, sentiment from Visual Novel publishers has not been positive, with publishers complaining that Steam does not provide adequate and consistent guidelines in regards to visual novels. For example, some visual novels have been denied permanently such as Yotsunoha and some have been restored after some time such as Bokuten – Why I Became an Angel and Hello, Goodbye.
There are many visual novels on sale over on Steam, but for those who prefer DRM-free visual novels and those without censorship, there are sales on other digital storefronts.
Denpasoft currently has a Lunar New Year Sale and MangaGamer is running a Valentine's Day Sale. While many titles are of interest, Aokana – Four Rhythms Across the Blue was our visual novel of the year for 2019 and is on sale. The fandisc starring Mashiro is also discounted. Older titles such as Da Capo are up to 50% off too.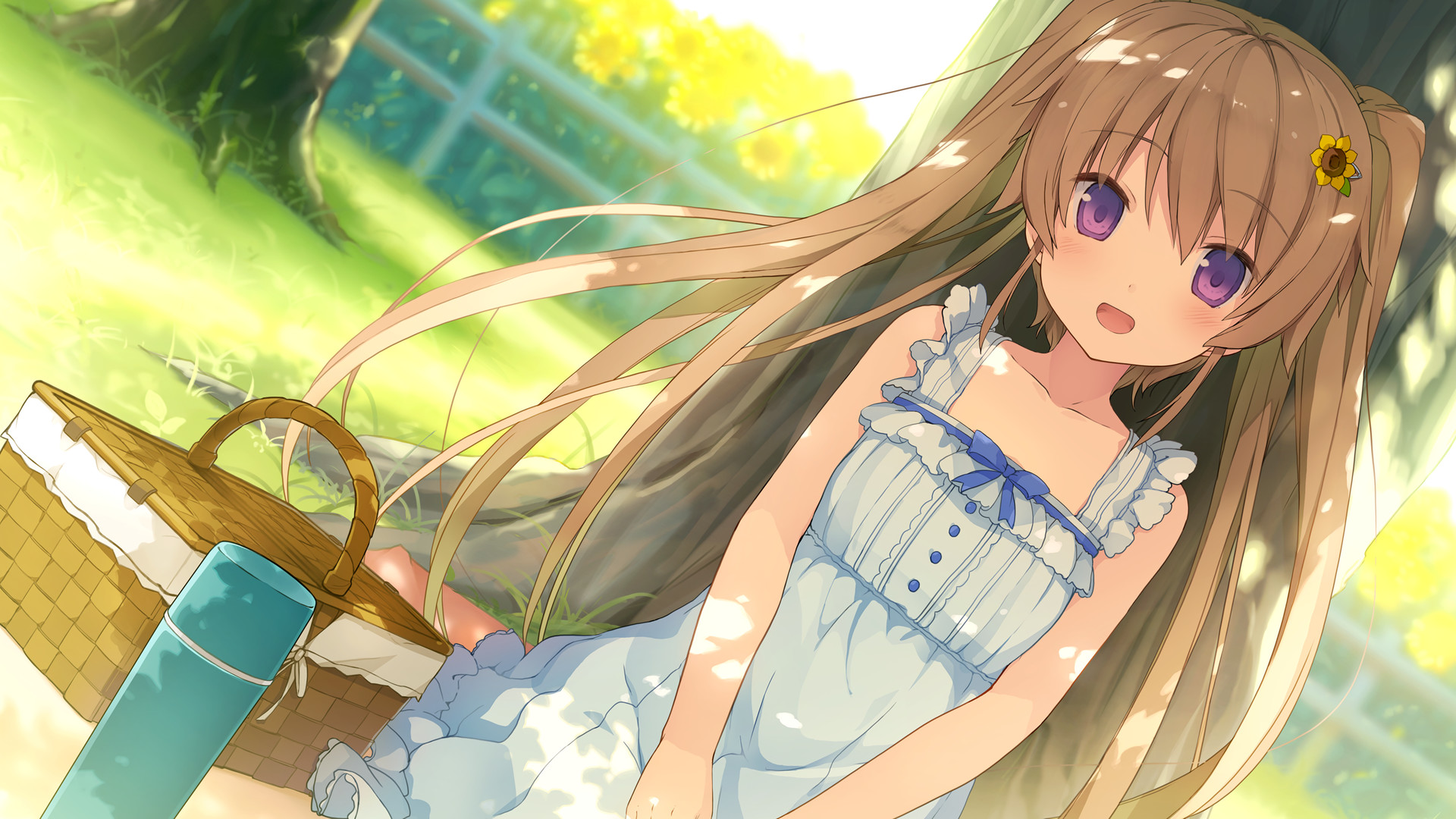 The final chapter of Ex Astris by CERA Studios is now finished, marking the game complete after years of development. This free visual novel has been releasing chapters since 2013. Set in a near-future in a fictional world, Ex Astris follows the story of Lanis Rosenberg, a newly graduated medical practitioner working in the Loennian military. You can download all nine chapters of this visual novel for free on their website.
Gaming News:
To the surprise of everyone, it was announced that the entire Kingdom Hearts series would be coming to PC and will be available through the Epic Games Store! This new release is comprised of Kingdom Hearts 1.5+2.5 HD Remix, Kingdom Hearts 2.8 Final Chapter Prologue, Kingdom Hearts 3 with the ReMind DLC included, and the recently released Kingdom Hearts Melody of Memory. Why is this release such a big deal to so many people? Simple — the modding possibilities! Each game is listed in the Epic Games Store, with the system requirements also included on each game's page.
The Kingdom Hearts series on the Epic Games Store will release on March 30th.
Watch the announcement trailer
It's been quite a busy time for Kimetsu No Yaiba (Demon Slayer) in the last 12 months. The recent film quickly became Japan's highest-grossing film, beating out Studio Ghibli's Spirit Away which previously held the record for 19 years! What's more, the original Shonen Jump manga came to an end last May after 205 chapters and 23 published volumes. On top of all of that, CyberConnect2 announced their next project — a game based on the series named Kimetsu No Yaiba: Ninokami Kepputan.
It's been nearly a year since we last received an update on the game, but we finally have more details. The game will be a 2-versus-2 fighting game where you choose two characters to duke it out, with the option to switch between them. Along with a bunch of new screenshots, it was also announced that the game will be coming to the Playstation 5 and the Xbox Series X!
Kimetsu No Yaiba: Ninokami Kepputan will launch on PS5, Xbox Series X, PS4, Xbox One and PC via Steam in 2021.
After the success of last year's presentation, the New Game+ Expo is coming back for 2021! A whole host of publishers have returned to share more information on their games, such as Koei Tecmo, NIS America, Idea Factory, Aksys Games, and Arc System Works!
The New Game+ Expo will be live on March 4th at 8am CST/5pm CET on Twitch.tv.
Gal Gun Returns recently released this past Friday, finally allowing western fans to play a remastered version of the original game. It seems other publishers are attempting the same strategy, as XSEED announced that a remastered version of Akiba's Trip: Hellbound & Debriefed is finally releasing in the west to celebrate the series' 10th anniversary! A special edition of the game will also be available in North America. It includes an art book, a two-disc soundtrack and yes, it also has the game too.
Akiba's Trip: Hellbound & Debriefed will be available this Summer on PS4, Nintendo Switch, and PC via Steam.
Watch the announcement trailer
If you've got some spare money left after the Steam sale, you have a few new avenues to find great bargains! GOG.com is hosting a campaign for Valentine's Day with over 2,500 deals up to 92% off! This includes games like The Witcher 3: Wild Hunt for less than $10, Ys VIII for less than $30, Tokyo Xanadu eX+ for less than $13 and so much more! On the Playstation Store, you can save money on some of the most popular Japanese games on the storefront in the Big in Japan sale! This includes Danganronpa 1/2 Reload for $10, Death End re;Quest 2 for $20, Robotics;Notes Double pack for $36 and so much more!
Anime News:
Does anyone remember Sket Dance and Astra Lost in Space? If you do, you'll be happy to hear that the original mangaka, Kenta Shinohara has released a brand new manga series: Witch Watch! Unlike their past works, Witch Watch is going for a fantasy setting and you can read the first chapter for free through VIZ's Shonen Jump website!
Soundtracks in a series can leave a lasting impression, and one of the most famous composers in recent years is Hiroyuki Sawano. His work almost speaks for itself, which includes the soundtracks for Kill La Kill, The Seven Deadly Sins, Blue Exorcist, Guilty Crown, Promare, and Attack on Titan! If you're a fan, you'll be happy to know that all of his soundtracks (minus Attack on Titan) were recently released digitally earlier this week!
Anyone here like isekai anime? Seven Seas Entertainment has announced the license acquisition of the light novel series Loner Life in Another World by Shoji Goji and booota, a sarcastic isekai comedy about surviving in a fantasy world with only the weirdest magic powers. This light novel is notable for being quite difficult to read in its native Japanese, so it will be interesting to see how the English version turns out.
The synopsis is that acerbic loner Haruka gets transported to another world with his class. Unfortunately, the magic powers are first-come-first-served, and by Haruka's turn, there's nothing good left to choose from. He takes on the fantasy world the hard way, with a hodgepodge selection of bizarre skills and with all the girls in class tagging along!
Volume 1 will be released in print in August 2021. A digital release is also expected.
While Koei Tecmo's most well-known JRPG series is the Atelier series, they also had a hand in a JRPG called Blue Memories back in 2017. 4 years later, we're getting an anime series set in the same universe: Blue Memories RAY/Mio. It's unclear how much this series will tie into the original game, but the main staff behind the series has been revealed, with J.C.Staff as the studio behind the project.
Blue Memories RAY/Mio is set for an April 2021 premiere.
Fairy Tail may be over, but those of you who are craving more from Hiro Mashima won't have to wait long for his next project to be animated. Based on his latest manga series, EDENS ZERO is getting an anime adaptation and a brand new piece of key art has been released!
EDENS ZERO is set to premiere on April 10th, 2021.
Well-known Japanese actor Syuichiro Moriyama passed away earlier this week at the age of 86. His career started back in the 1960s as a TV actor and eventually found his way into voice work, playing a part in series like Tiger Mask and Astro Boy. He was most well known for playing King Gourmet in Dragon Ball: Curse of the Blood Rubies and Porco Rosso in Studio Ghibli's Porco Rosso. We at NookGaming offer our condolences to the friends and family affected by his death.
Upcoming Releases:
For those of you who enjoy FMV games, Super Seducer 3 is coming soon. It bills itself as the ultimate realistic dating sim where you learn powerful skills for attracting beautiful women. Have fun, learn dating skills, and check out the hottest women.
The exact release date is not yet known, but it was originally planned for the 16th of February. Steam rejected it, but said they would consider the censored version. This has caused a delay in release.

Rascal Devworks will be releasing After I met that catgirl, my questlist got too long on the 18th of February. It's a yuri RPG / visual novel hybrid with some rather nice artwork and old-school style RPG mechanics. Each girl has her own route and two endings.
If you'd like to see more articles from us, please remember to follow us on Twitter🐦 and consider turning notifications on. Or type in your E-mail address and click the button for free email updates. You can also come chat with us on Discord.
Support High-Quality And Detailed Coverage
Want to support the cost of us bringing you these articles or just buy us a coffee for a job well done? Click the Ko-fi button below. You can even find some digital goodies in our shop~!
An anime/gaming aficionado, experienced content creator and lovable goofball. Name a game genre and Seamus has likely played it… yes, even that one. Follow him @TrueStorySeamus