Wandersong is a rather unusual game, unlike any that I have played before. While it has elements from various genres, at heart it is all about the music and that is why it calls itself a musical adventure. It has been released on PC, Nintendo Switch and PlayStation 4.
At first, you appear just to be a bard, useless as anything other than a singer. You do not even have aspirations beyond that and you certainly do not aspire to be a sword-swinging hero. Over the course of the adventure though, you grow into the role of a hero, if not a typical one.
While you are not a typical hero, the threat the world faces is not a typical one either. There is no demon lord looming down from his castle or impending alien invasion. The threat is a song. This song, if sung, will destroy and remake the world. You, however, have the potential to learn a song which can save it.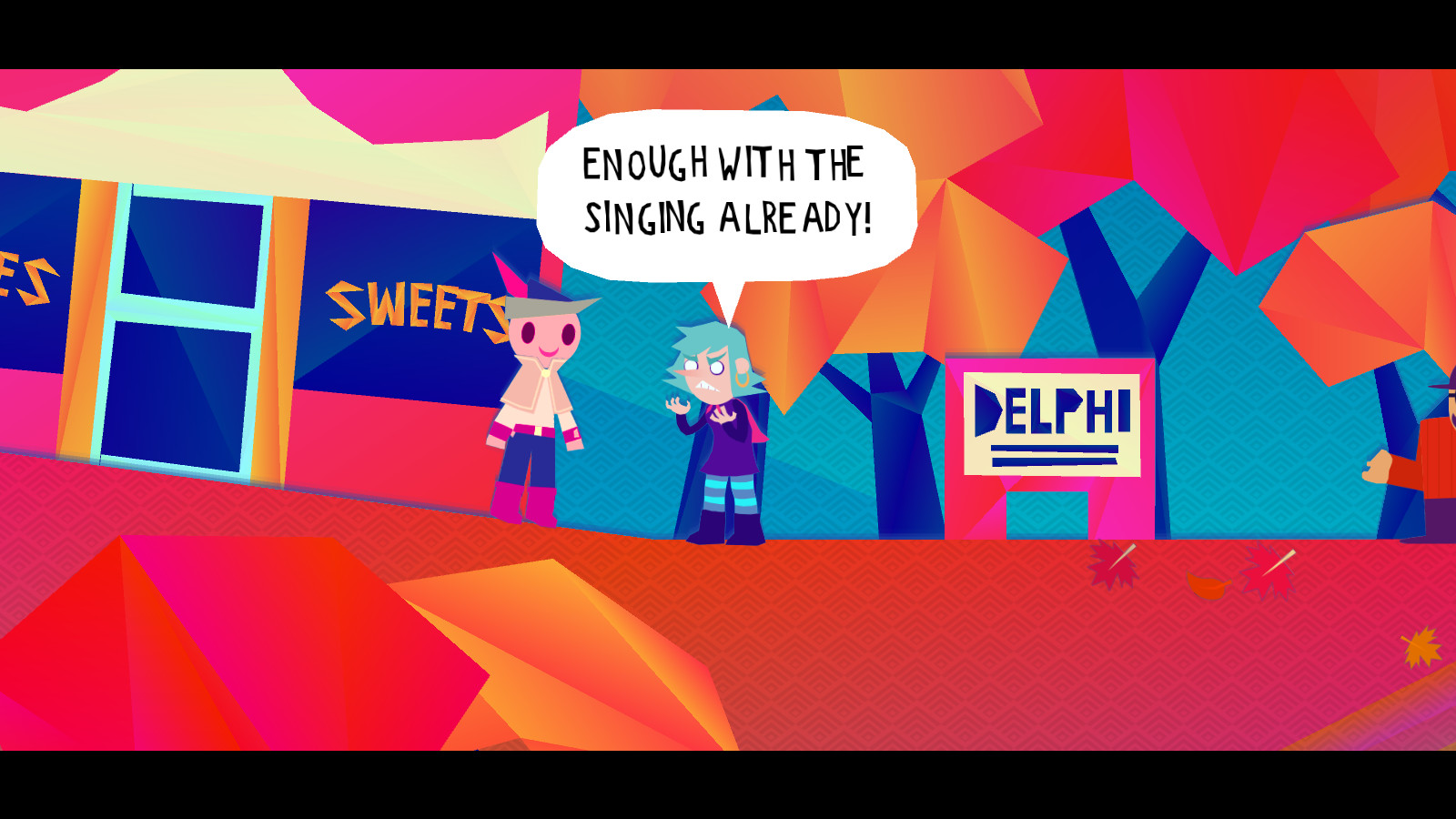 The singing mechanic is controlled by a colored wheel. By selecting the correct notes on the wheel at the correct time, you sing that note and match the required note. Sometimes the timing needs to be perfect or sometimes you just need to memorize an order. It can be a little difficult to do this accurately at times, but I'd certainly list this mechanic as a positive unique point about the game.
You use singing as a mechanic for almost everything in this game. Enemies are defeated by matching the notes they sing. Platforming sections can be overcome by using singing to control your jumping or the environment around you. You can use it to open doors, control the wind or to operate platforms.
When it comes to the story, Wandersong is a rather fun, lighthearted comedy. The fourth wall is broken on occasional, but it is mostly in-game humor such as the reactions of the characters around you to your requests for help and interactions between the characters. Little things such as the game having a dance button help too.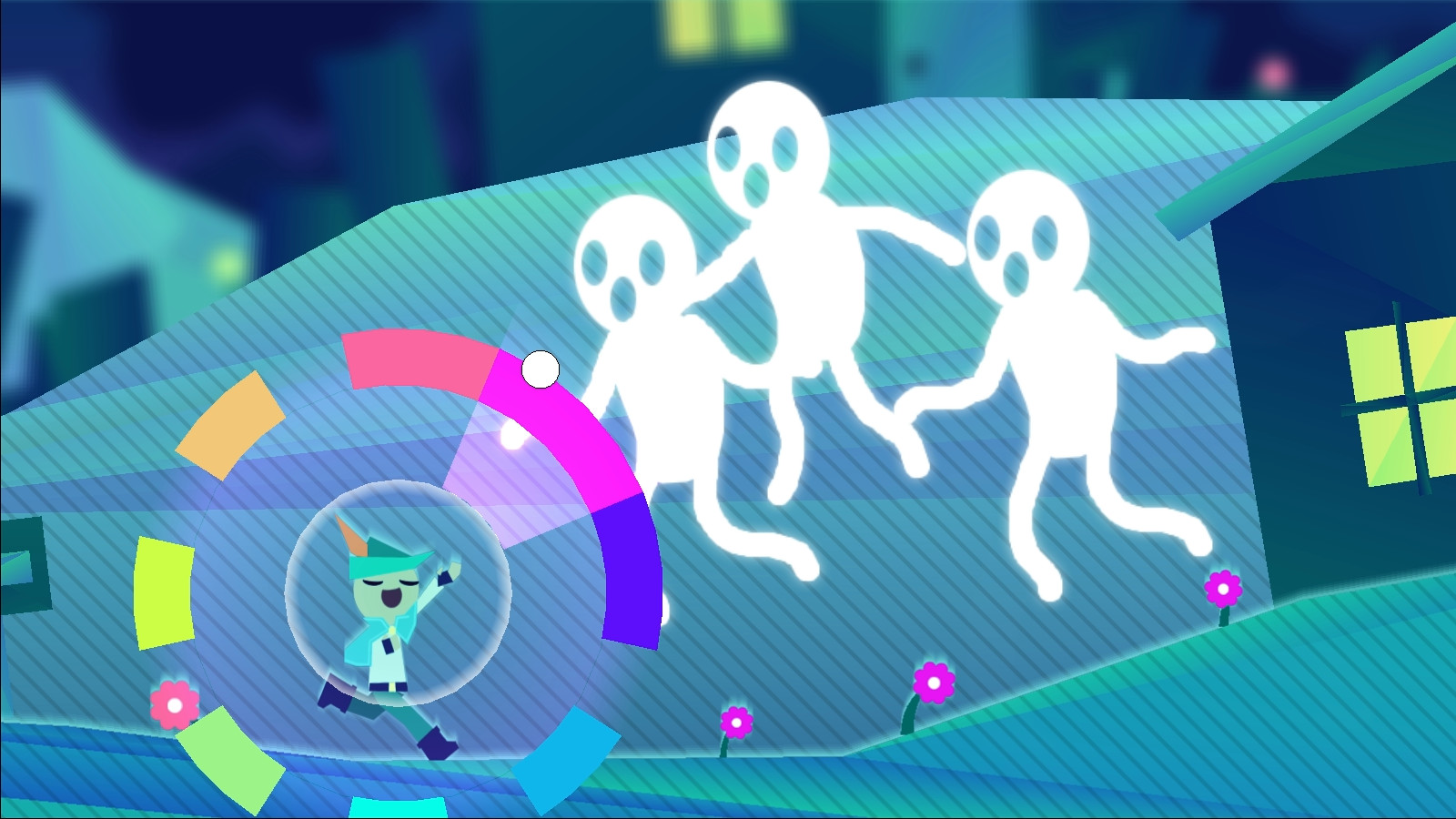 The world is incredibly colorful, which is a nice change from many other games. It very much matches the tone of the game, being very light-hearted and humorous. I quite enjoyed the art style which was very distinct.
As you might expect from a game billing itself as a musical adventure, the soundtrack is a strong point. Music has been well chosen to match the tone of the scenes and there is a wide variety.
I'd certainly recommend Wandersong to anyone looking for something a little different than the average. It stands above many other indie games both in quality and uniqueness.
You can buy the game for PC on Humble Bundle to help support the website, directly via Steam or on the console stores for Playstation 4 or Nintendo Switch.
Nook has been gaming since the Amstrad and DOS. He enjoys a wide variety of genres, but has been focusing on visual novels and virtual reality in recent years.